Everything we do at Brooks leads to this: consistently offering age-worthy wines that represent the best of our vineyards, our people, and our practices.

Heroes of Riesling
Riesling is our bedrock. While many of our fellow wineries in Oregon bottle Riesling, we produce more than any other winery in America (and possibly the world!). From day one, it has been our goal to reinvigorate the variety, and show Oregon Riesling to be among the best in the world. Riesling allows for such an honest expression of the site where it is grown that we couldn't just have one of two. Every one of our Single Estate Rieslings shows a different aspect of this noble grape, and we want to share that with you.
Made to be shared.
We believe wine is to be shared and enjoyed. We make over 50 wines, which means you can explore a range of sites, styles, vintages and varieties. Our wines run the gamut from everyday wines to wines perfect for special occasions, but each Brooks wine is the best version of that wine we can make.
A true expression of the Land
Our grape varieties are uniquely suited to their site. We have investigated each site for soil type, sun exposure, and amount of rain and wind, to name just a few important factors. Minimal intervention winemaking results in the purest expression of fruit and an unhindered representation of our special terroir. The result? The best fruit year on year to showcase the uniqueness of each vintage.
The Art of Winemaking at Brooks
We are committed to producing exquisite wines without manipulation, and over 20 years of working toward this commitment has paid off. To reap the inherent benefits of vine age, clone, vineyard aspect and elevation, we work with select vineyards throughout the region. All Pinot Noir is destemmed and cold soaked; all whites go straight to press. In the winery, we use small lot fermenters and keep the components separate until right before blending, and our wines gain from native fermentation on all Pinot Noirs, all estate fruit and most whites. Then we use the coolest fermentation temperatures possible. Finally, our Reds are finished in French Oak, while our whites are all made in stainless steel.
The result of these winemaking decisions? Wines with style and balance, that you can confidently drink, serve, and share.

explore our wines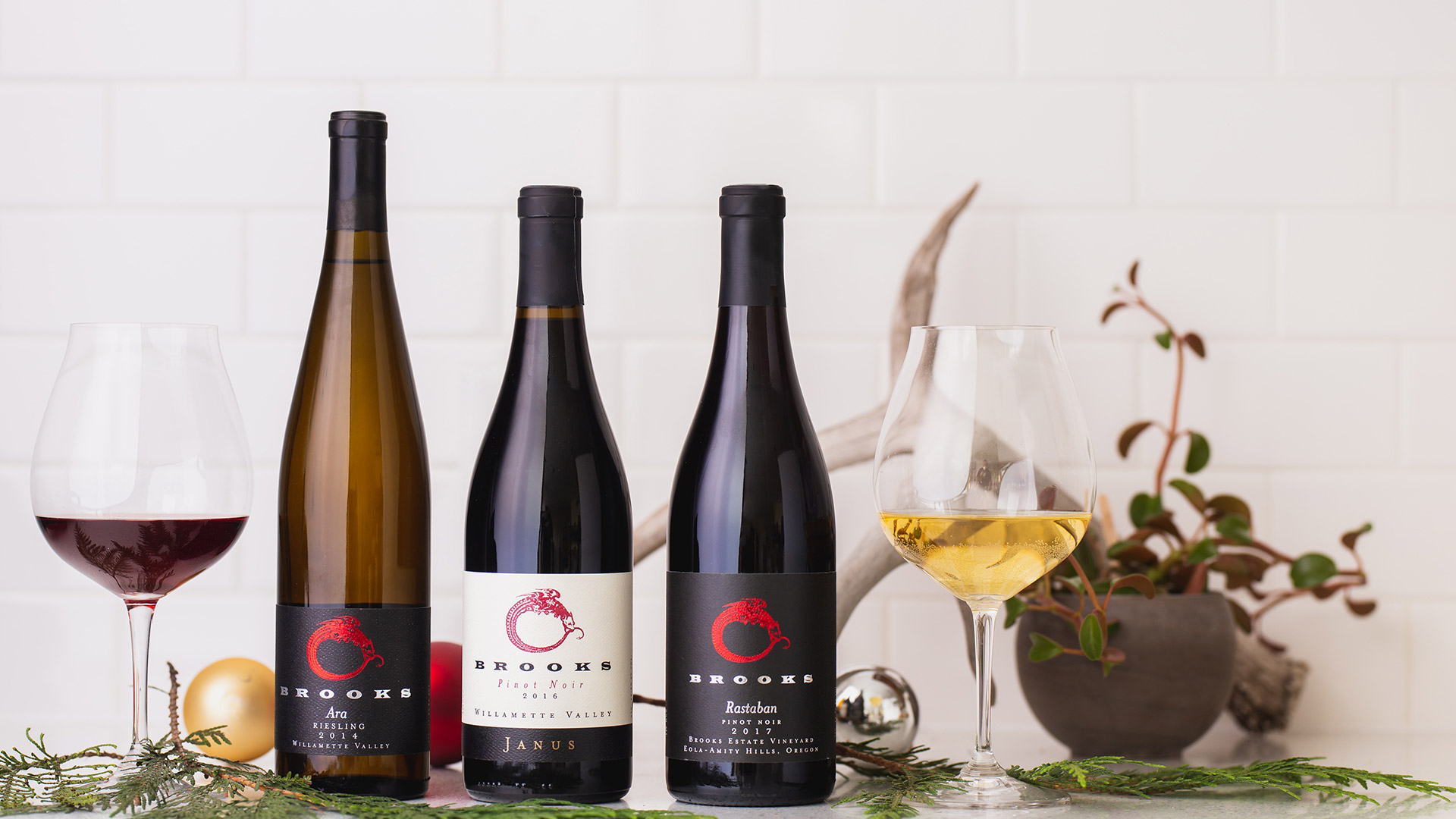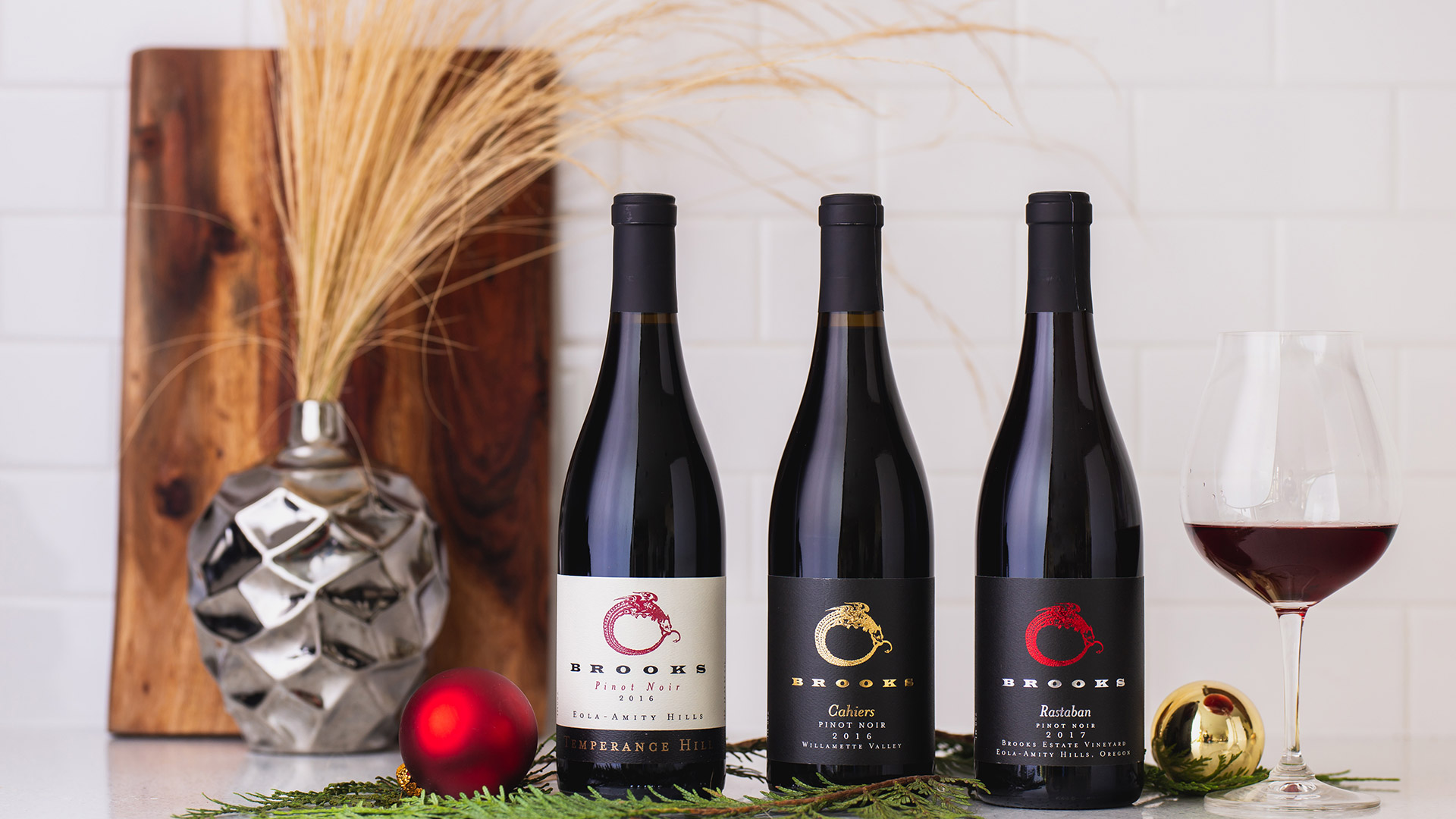 Peace, Bread, Land, Wine
Discover what it means to us…and you.