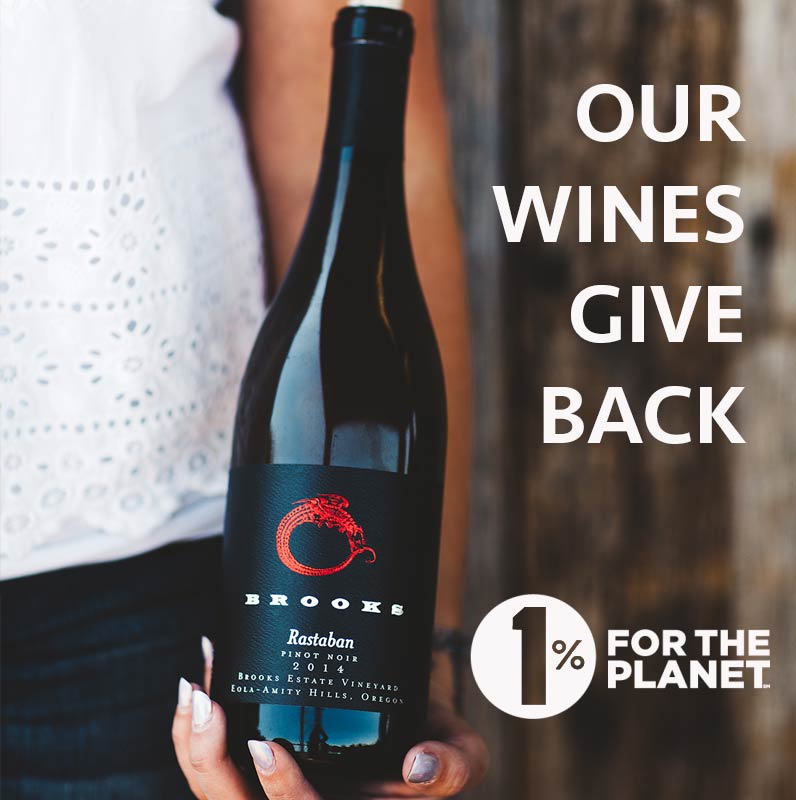 We have had to keep this a secret for months and are VERY EXCITED to announce our partnership with 1% For The Planet!  Their mission is to bring dollars and doers together to accelerate smart environmental giving.  By creating a global network of businesses and individuals, 1% For The Planet has given back over $175 million to the environment.
Effective today, January 1, 2019, 1% of all gross revenues at Brooks will directly benefit a qualified not for profit approved by 1% Of The Planet.
We are the first winery to participate in the Willamette Valley and one of the first worldwide!  As our valued customers, we want you to help us direct our dollars. Please take one minute to complete this two question survey.
SHOP BROOKS
Pinot Noir
Pinot Noir
Continuing the tradition of making some of the Willamette Valley's best Pinot Noirs.
Aromatic Whites
Aromatic Whites
Pinot Gris, Pinot Blanc, Gewürztraminer, Muscat, and beautiful white blends all fit in this category.