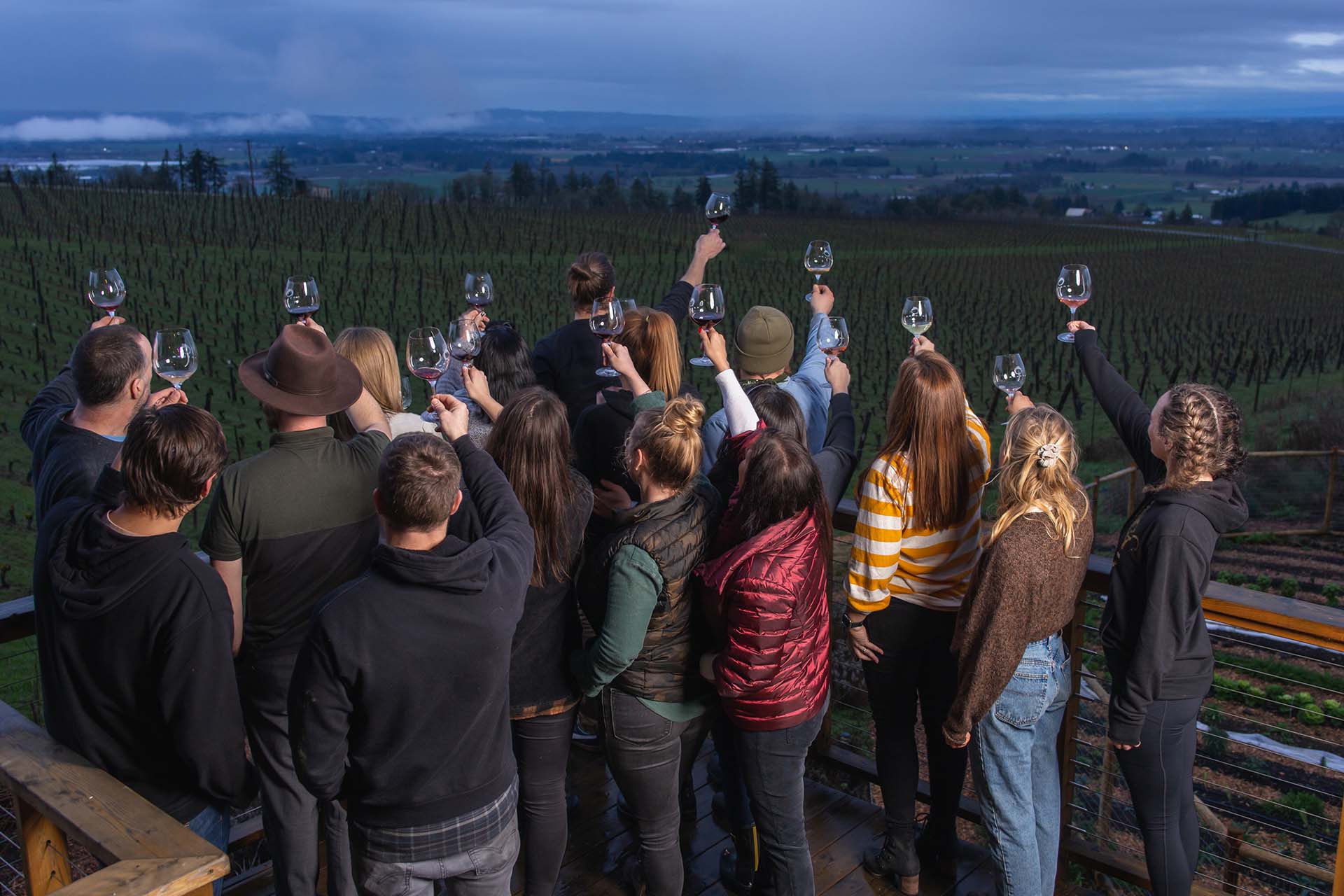 From Oregon, with love.
This Summer, get ready to discover the combination of earth, water, and wind that makes Brooks wines magical. From our collection of Single Vineyard Rieslings to everyone's favorite Pinot Noirs, and the hidden gems along the way, let us celebrate the best of Oregon with to you!
Get away to Brooks
Our doors are open, the birds are singing, Chef Norma is on the job, and we can't wait to welcome you to Brooks.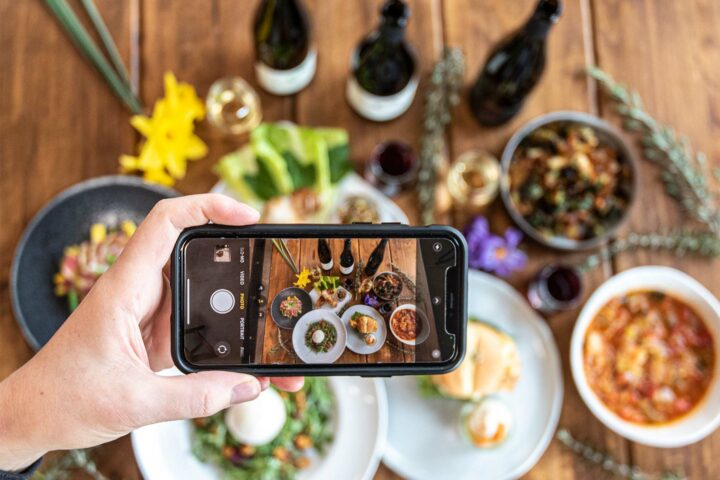 Monthly Food & Wine Pairings
Each month features a new menu, designed to highlight ingredients grown in our very own estate garden and sourced directly from local producers.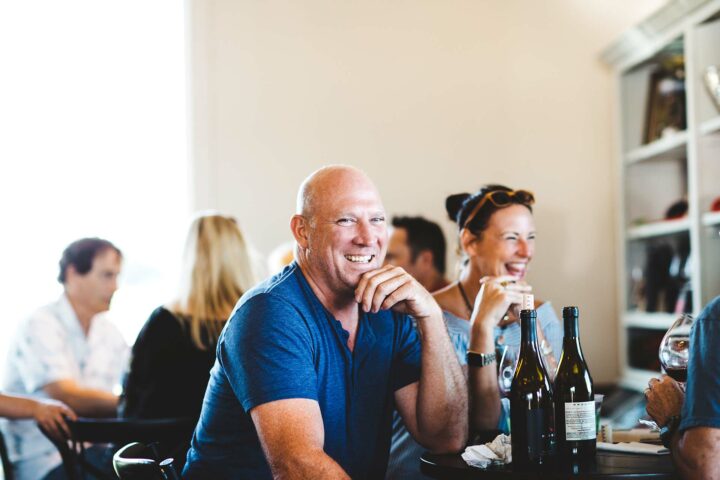 Reserve your favorite table
Ready to sit back with a glass of wine? Select your preferred seating and time and let our knowledgeable and friendly team handle the rest.
See what's on at Brooks
From virtual to in-person, we're adding new events each week. Be sure to check them out!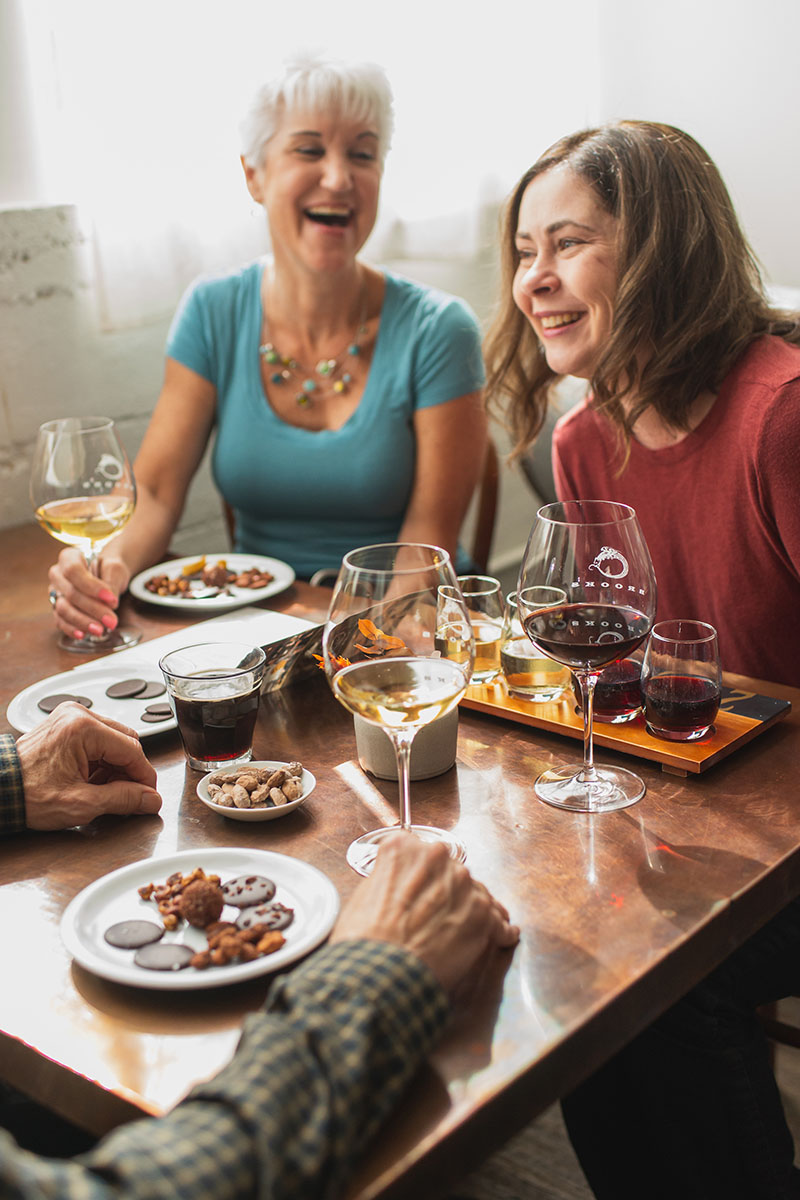 Introducing our Portland Experience!
Bons Amis is a wine and chocolate tasting room located in Woodblock Chocolate's manufactory space in Northeast Portland. Inside this magical space, Brooks Wine and Woodblock Chocolate are creating a foodie paradise with sublime pairings of artisanally produced wine and chocolate.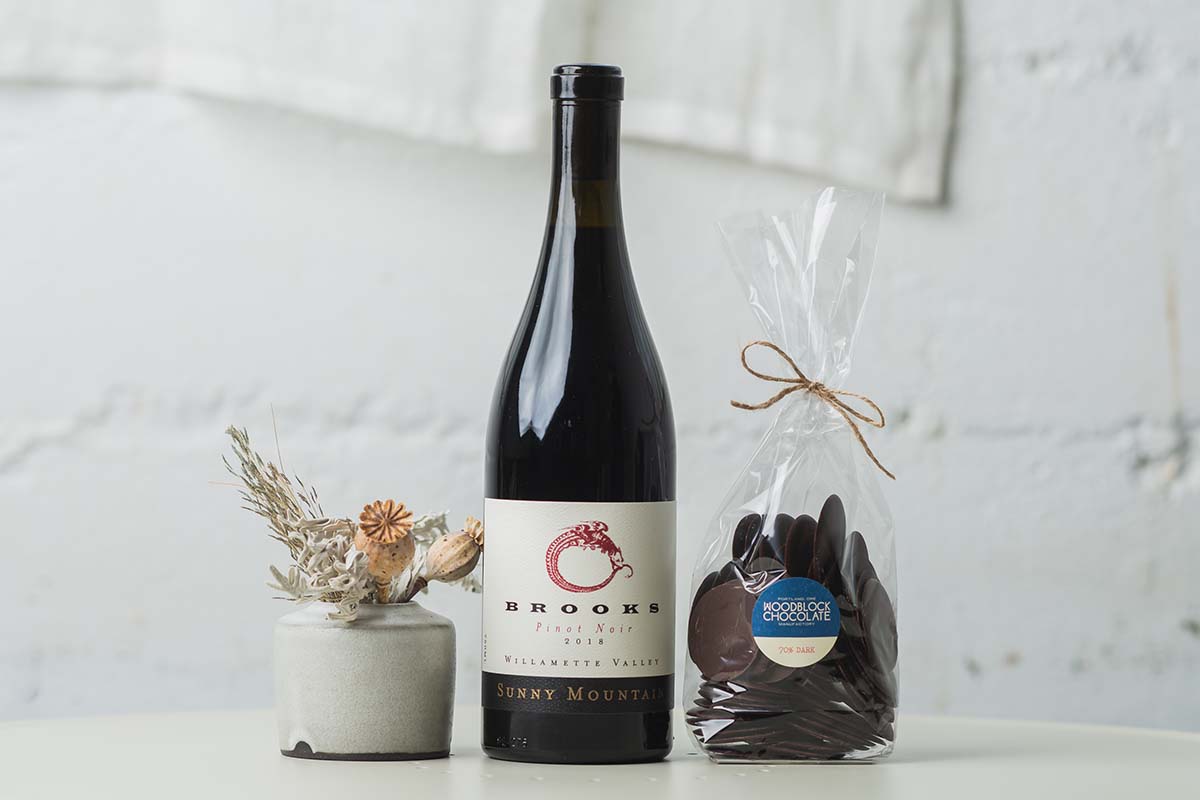 Are you a Bon Vivant?
Join the Bon Vivant Wine + Chocolate club! Each month, you will receive a different bottle of Brooks wine, expertly paired with Woodblock chocolate.
$50/month
Pick up only (at Bons Amis)
Bon Vivant members receive a 15% discount on all TO GO purchases at Bons Amis (wine and chocolates)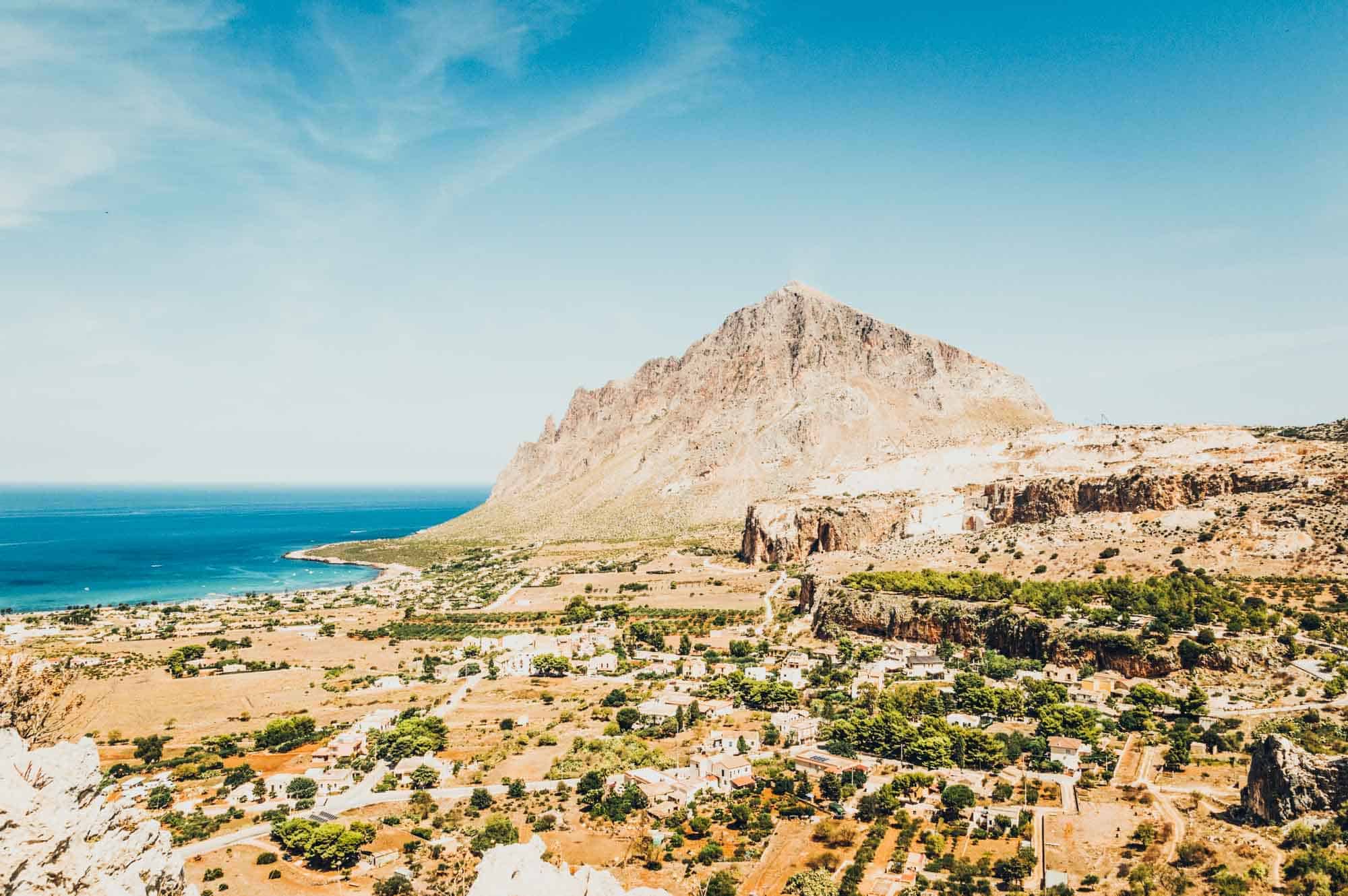 Join us for an Italian Adventure!
This October, discover a wine lover's paradise with Janie Brooks. Together, you'll explore the treasures of Sicily, sip wine from Mt. Etna Vineyards, and savor meals prepared from fresh local ingredients. From there, experience ancient Greek ruins and Roman villas, and relax in the beauty of the mythical Gulf of Naxos. We can't wait to travel the world with you!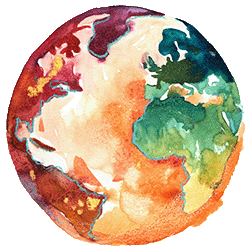 Be the change.
At Brooks, we believe that good wine starts with being good to our planet and our people. We work just as hard at growing our grapes and making superior wine as we do at making tomorrow a better place for each and every one of us.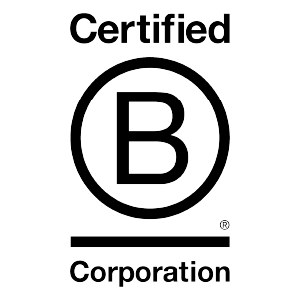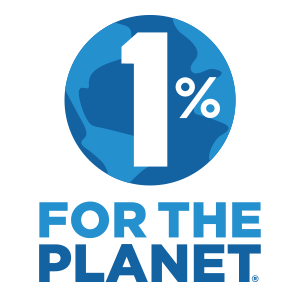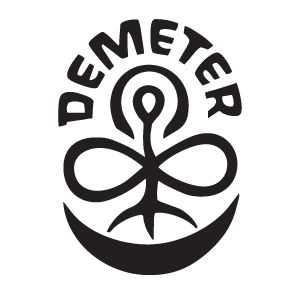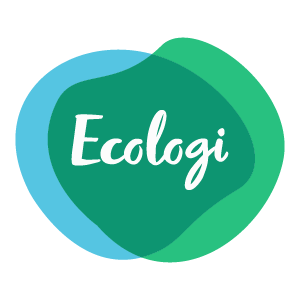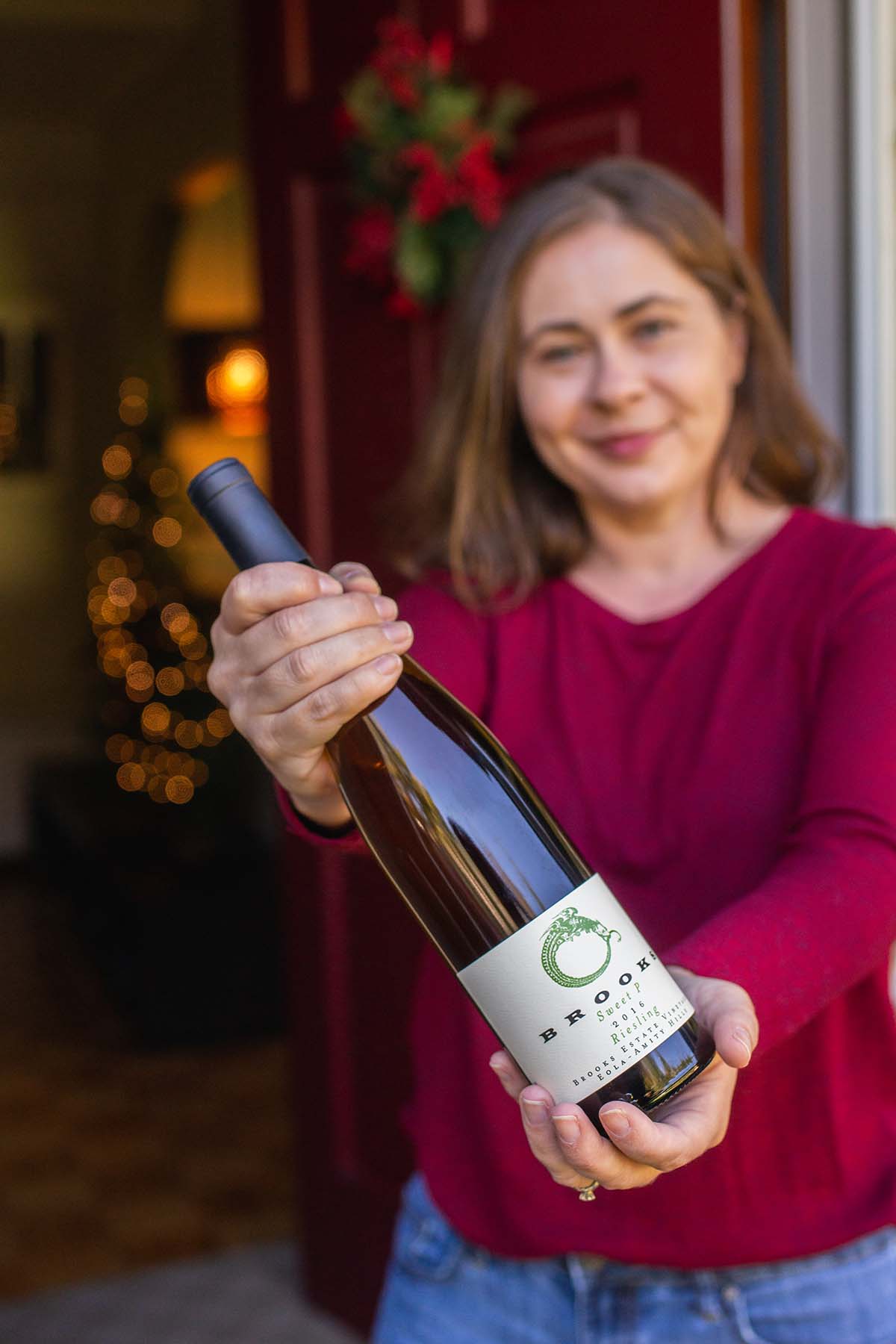 Join the wine club that's changing the world
From making a social impact with B Corp to giving back with 1% for the Planet to planting trees with Ecologi, our mission has always been to use our gifts for good. As a Wine Club member, you make this possible, and we say "Thank you" by continually striving the be the best Wine Club in America. So come along, we couldn't do this without you!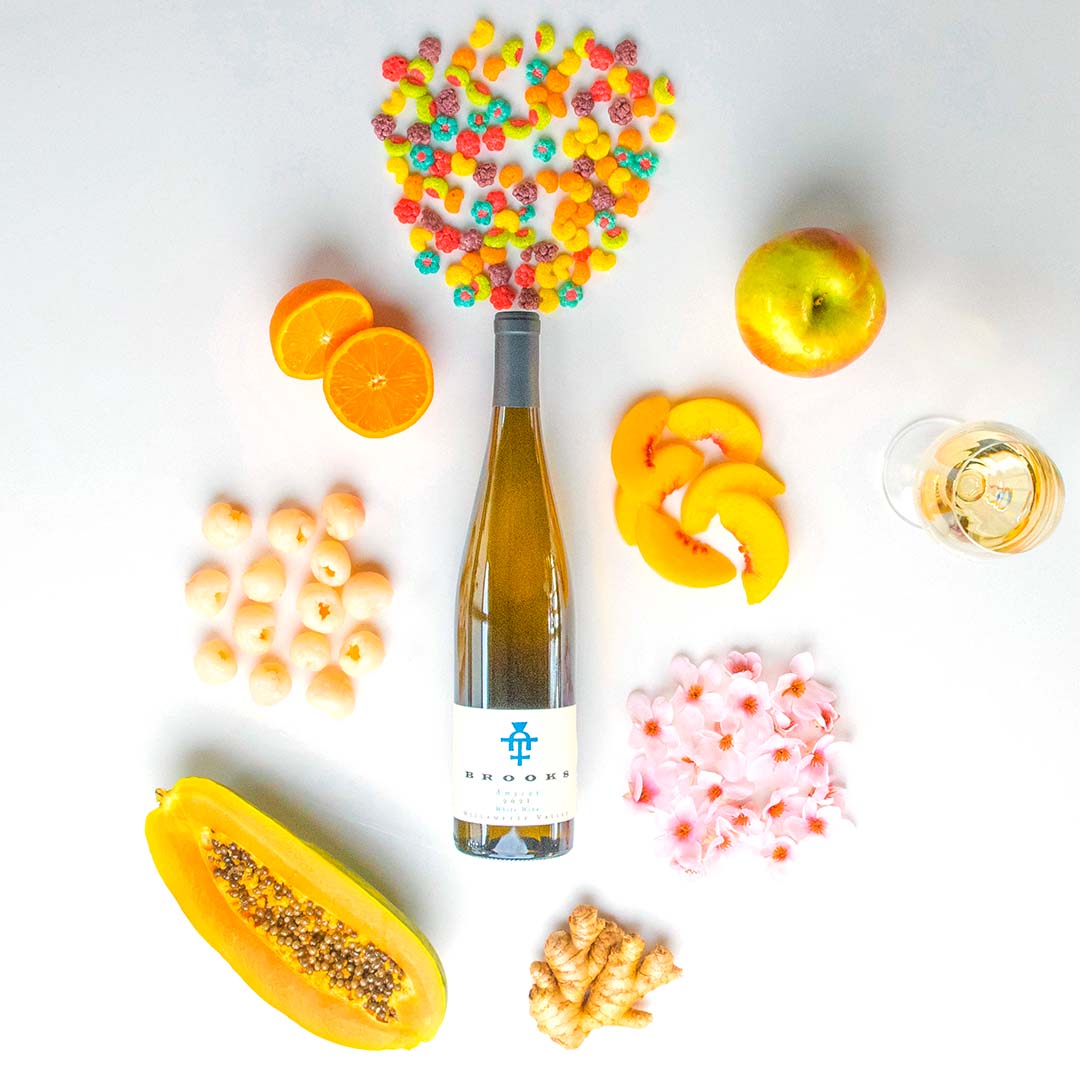 Wine Club News
Your favorites are back!
This month, wine club members enjoy exclusive access to new vintages of Amycas, Pinot Noir Rosé, and Pinot Blanc. We may be biased, but we think these are some of our best yet! Be sure to put that club savings to use with a few bottles of these perennial favorites.
Good for sharing.
We believe wine is to be shared and enjoyed. We make over 50 wines, which means you can explore a range of sites, styles, vintages and varieties. Our wines run the gamut from everyday wines to wines perfect for special occasions, but each Brooks wine is the best version of that wine we can make.