Today's greatest luxury is space. Safe, sanitized space to enjoy getting out with friends and family. We can't wait to see you soon!
Please note: Reservations are required for all visitors. View our safety guidelines here.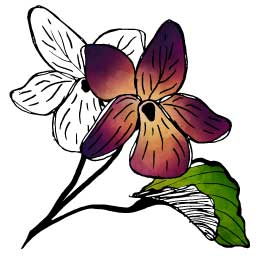 November wine tasting
Wine Flight: 6 one-ounce pours of these six wines for $20
1 tasting fee waived per 3 bottle purchase

Join the Club & Save today
Become a Brooks Wine Club Member and you'll enjoy up to 4 complimentary glasses per club membership per visit. Plus, you'll save 50% off bottles of our current release wines while drinking in our tasting room, and up to 25% off all your online orders. Discover why our members say it's the best wine club in the country!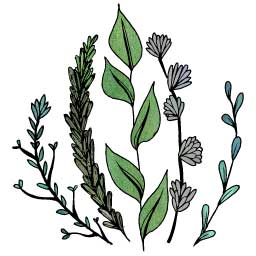 seasonal selections
Pairings to enhance your wine tasting experience, featuring ingredients sourced from the Brooks Estate Garden (highlighted in bold):
The Perfect Pairing (G.F.) $24
Braised rabbit, delicata squash, tomato, kale, onion & rosemary
Comes with a 3 oz pour of 2018 Crannell Pinot Noir

Soba Noodle Salad (Vegan) $14
Carrot, bell pepper, zucchini, green onion & toasted almonds with a soy-sesame dressing
Add garlic shrimp (D.F, G.F.) $9
Suggested Pairing: 2018 Bois Joli Riesling
Salmon Gravlax "Toast" $18
Whipped horseradish cream cheese, red onion, capers, sprouts, dill & homemade gravlax
Suggested Pairing: 2019 Ara Riesling
French Onion Soup $15
Caramelized onion, thyme & garlic in a rich broth, topped with lardon-Manchego crostini
Suggested Pairing: 2018 Rastaban Pinot Noir
Warm Bacon Cabbage Salad (G.F.) $16
Cabbage sautéed with spinach & bacon, topped with candied pecans with a bacon-citrus vinaigrette
Suggested Pairing: 2018 Janus Pinot Noir
Fried Brussels Sprouts (Vegan, G.F., D.F.) $13
Carrots, beets & a sweet jalapeño vinaigrette
Suggested Pairing: 2019 Sweet P Riesling
Gourmet boards
Fromage $17
Selection of three cheeses with seasonal accompaniments
Charcuterie $17*
Selection of three meats with seasonal accompaniments
Paco Board $20*
Assorted cheeses & charcuterie with seasonal accompaniments
*Featuring Salami from Olympia Provisions, our December Beyond Brooks Partner
Gluten-free crackers available on request
drinks
Rotating draft beer & cider (12 oz)
Beer $4 | Nitro Beer $5 | Cider $6
Nossa Familia Coffee + Non-Alcoholic
Espresso $3 | Americano $4 | Cappuccino $5 | Latte $5
Juice $2 | Root Beer $3 | Topo Chico Mineral Water $3
wines available by the bottle
Riesling (dry to sweet)
2016 Sparkling Riesling $55
2018 Orchard Fold Riesling $28
2019 Ara Riesling $38
2018 Hope Well Riesling $28
2017 Muska Riesling $28
2018 Estate Riesling $34
2017 La Chenaie Riesling $28
2018 Bois Joli Riesling $28
2018 Vitae Springs Riesling $28
2017 Totality Riesling $45
2017 Cahiers Riesling $30
2016 Monks Gate Riesling $28
2019 Sweet P Riesling $28
2018 Hyland Riesling $28
Pinot Noir
2018 Cahiers Pinot Noir $45
2018 Janus Pinot Noir $45
2017 Muska Pinot Noir $55
2017 La Chenaie Pinot Noir $55
2017 Sunny Mountain Pinot Noir $55
2018 Temperance Hill Pinot Noir $55
2017 Toluca Lane Pinot Noir $55
2018 Crannell Pinot Noir $55
2017 Sunset Ridge Pinot Noir $55
2018 Old Vine Pommard PN $55
2017 Rastaban Pinot Noir $65
2017 Eclipse Pinot Noir $65
2018 Terue Pinot Noir $40
2018 Red Letter Pinot Noir $80
Library Wines
2013 Willamette Valley Riesling $32
2011 Ara Riesling $52
2011 Janus Pinot Noir $59
2011 Sunny Mountain Pinot Noir $72
Club Member Exclusives
2018 Eola Springs Muscat $24
2019 Muska Orange Muscat $24
2018 Terue Deux Vert Syrah $45
2019 Terue Tempranillo $45
2018 Terue Petite Sirah $35
Seriously Committed to a Better Future
At Brooks, we don't beat around the bush when it comes to caring for our land. We are the first winery in the Willamette Valley (and one of the first in the world!) to partner with 1% for the Planet. We are proudly B Corp Certified and we are Demeter Certified Biodynamic.
Learn more about how we care for our land