Today's greatest luxury is space. Safe, sanitized space to enjoy getting out with friends and family. We can't wait to see you soon!
Please note: Reservations are required for all visitors. View our safety guidelines here.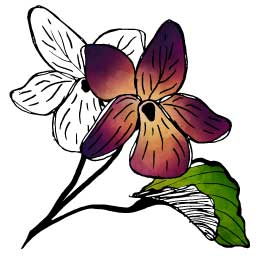 August wine tasting
Wine Flight: 6 one-ounce pours of these six wines for $20
1 tasting fee waived per 3 bottle purchase

Join the Club & Save today
Become a Brooks Wine Club Member and you'll enjoy up to 4 complimentary glasses per club membership per visit. Plus, you'll save 50% off one bottle of our current release wines while drinking in our tasting room, and up to 25% off all your online orders. Discover why our members say it's the best wine club in the country!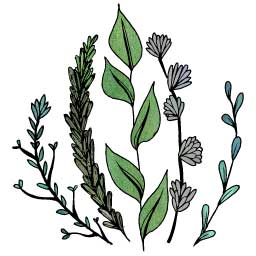 August tasting room menu
Menu crafted by our Executive Chef, Norma Buchholz
Seasonal Selections
The Perfect Pairing (D.F.) $32
Spice-crusted Tuna, blistered shishito peppers, citrus, sesame, bonito flake & crispy kale
Comes with a 3 oz pour of 2018 Temperance Hill Pinot Noir

Elote Hot Dog $13
Painted Hills all-natural beef hot dog with Cotija cheese, chili-spiced aioli, jalapeño, fried corn & fresh-squeezed lime juice served with a side of kettle chips
Suggested Pairing: 2016 Sparkling Riesling
Caesar Pasta Salad $14
Spinach, red onion, artichoke, pepperoncini & cherry tomatoes tossed in house-made Caesar dressing, topped with breadcrumbs
Suggested Pairing: 2017 Janus Pinot Noir
Burrata "Caprese" Salad (G.F.) $18
Peaches, heirloom tomatoes & Brooks greens with a basil vinaigrette
Suggested Pairing: 2018 Orchard Fold Riesling
Heirloom Tomato Gazpacho (Vegan, G.F.) $12
Cucumber, bell pepper, lime and serrano pepper, topped with fried basil
Suggested Pairing: 2015 Ara Riesling
Fried Brussels Sprouts (Vegan, G.F., D.F.) $12
Carrots, beets & a sweet serrano vinaigrette
Suggested Pairing: 2019 Ara Riesling
Gourmet boards
Paco Board $20*
Assorted cheeses & charcuterie with seasonal accompaniments
Fromage $17*
Selection of three cheeses with seasonal accompaniments
Charcuterie $17*
Selection of three meats with seasonal accompaniments
*Gluten-free crackers available on request
Sides & Sweets
Hazelnuts $8
Warm chili & paprika local hazelnuts
Olives $9
Trio of olives with white wine & herbs
Marcona Almonds $5
Popcorn with Herb Oil $5
Kids Popcorn $4
Dessert $8
drinks
Rotating draft beer & cider (12 oz)
Beer $4 | Nitro Beer $5 | Cider $6
Nossa Familia Coffee + Non-Alcoholic
Espresso $3 | Americano $4 | Cappuccino $5 | Latte $5
Juice $2 | Root Beer $3 | Topo Chico Mineral Water $3
Seriously Committed to a Better Future
At Brooks, we don't beat around the bush when it comes to caring for our land. We are the first winery in the Willamette Valley (and one of the first in the world!) to partner with 1% for the Planet. We are proudly B Corp Certified and we are Demeter Certified Biodynamic.
Learn more about how we care for our land