Commitment: Land Leaving the land better than when we found it
Brooks Winery is a B Corp
Brooks Winery is proud to be a Certified B Corporation. Being a B Corp means we are a part of a group of companies using the power of business to solve social and economic problems. B Corps are legally required to consider the impact of our decisions on our staff, guests, suppliers, community, and the environment. The certification process includes a 200-question assessment and a rigorous verification process.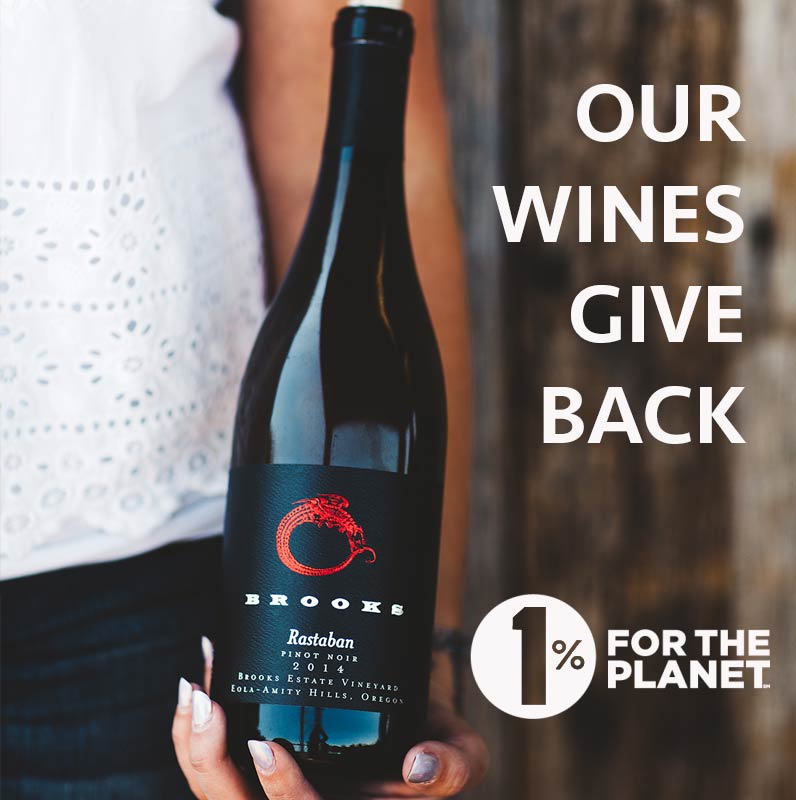 1% for the Planet
We are VERY EXCITED to announce our membership with 1% for the Planet!  Their mission is to bring dollars and doers together to accelerate smart environmental giving.  By creating a global network of businesses and individuals, 1% for the Planet has given back over $200 million to the environment.
Effective  January 1, 2019, 1% of all gross revenues at Brooks will directly benefit a qualified not for profit approved by 1% for the Planet.
We are the first winery to participate in the Willamette Valley and one of the first worldwide!  As our valued customers, we want you to help us direct our dollars. Please take one minute to complete this two question survey.
Demeter Certified Biodynamic
Demeter USA is the only certifier for Biodynamic farms and products in America. While all of the organic requirements for certification under the National Organic Program are required for Biodynamic certification, the Demeter standard is much more extensive, with stricter requirements around imported fertility, greater emphasis on on-farm solutions for disease, pest, and weed control, and in depth specifications around water conservation and biodiversity.
Learn more about Demeter Certification | Shop Biodynamic Wines