Dear Friends,
Another fun, but busy, week here in Amity. Last year, when we were able to reopen after COVID shutdowns, we expanded our wine and food service to our area nicknamed "the lemonshade". The shaded roof has cutouts that are shaped like lemons, hence how it got its name. Our winemaker, Chris, built amazing picnic tables a few years back and they match the casual atmosphere and rustic beauty of our grounds and view. He and I were commenting that it was good he built those so many years ago as we wouldn't be able to afford them today with how high lumber prices currently are.
At the team's suggestion, we made some improvements to make it easier to provide great service farther away from the tasting room. The improvements included a new shade space for our team, a large refrigerator versus using ice and coolers, and, the team's favorite, they can send food orders straight from the iPad to the kitchen instead of running a ticket up. Last year we had a team member get 37,000 steps in one shift. We launched the opening of this seating area with Pizza Friday. It was the smoothest one yet. We are ready for summer!
This email is going to highlight all things outdoors today and we have some great things to share!
And don't miss the very end for a little, or maybe big, laugh!
Happy Sunday!
---
The Gardens at Brooks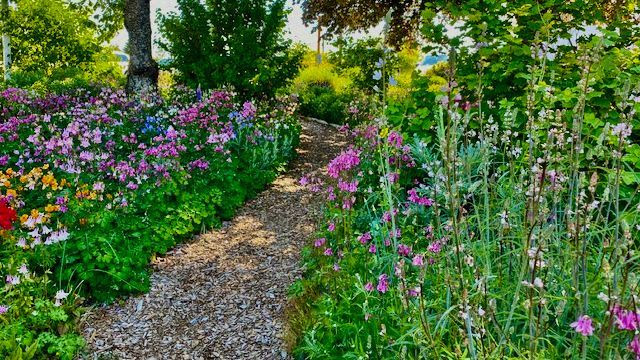 Our grounds at Brooks are gorgeous, especially this time of year. We have a large produce garden, a biodynamic prep garden and ornamental/insectary gardens. Since we opened, we have had a part-time person caring for the grounds. At the end of March, this position was vacated. The team and I decided it was time to hire someone full-time who could not only manage the grounds but also help us to incorporate more animals on the property. I am happy to report we found the most amazing person who will join our team on June 9th. I will do a feature on Shannon when she gets here!
I want to take a moment to give a HUGE THANK YOU to Chris and our entire production team who have been caring for our grounds for the last 2 months while the position was vacant. Everything looks gorgeous and productive! You are the best!
---
You Too Can be a Gardener
I am super proud to share with you that together, our loyal supporters and our team at Brooks, have helped to create two amazing gardening classes! As you know, our 1% For The Planet money benefit Kiss the Ground, a nonprofit dedicated to awakening people to the possibilities of regeneration. Last fall, we agreed that our dollars would be used to create gardening courses with Brooks being a substantial sponsor. Needless to say, we are thrilled that they launched this week! Here is a sneak peak!
Are you looking to develop a deeper connection with the land and kickstart your regenerative gardening journey?
Taught and designed by Tashanda Giles-Jones, Kiss The Ground is offering both courses at a 20% discount for the month of May via the Love Your Mother Course Bundle!
Not ready for the bundle, take the courses separately. Enroll in Kiss the Ground's Introduction to Regenerative Gardening course to learn the basic skills, tools, practices, and knowledge required to grow in any space, container, or climate. Designed with all levels in mind, the course begins with the history of gardening and then takes students from understanding their soil and what to plant, through troubleshooting potential issues, and finally to harvesting!
Once, you've finished the beginner course, seamlessly move on to the Advanced Regenerative Gardening course to build on your fundamental gardening knowledge by connecting you to in-depth understandings of life cycles, plant nutrients, soil importance, troubleshooting, and land ethics all while practicing new skills for impactful gardening for self and/or production. This course is designed for those who have taken the intro course, or for those wanting a more challenging learning experience in homestead gardening.
The curriculum for both courses was designed and taught by Tashanda Giles-Jones, an environmental educator cultivating a network of like-minded individuals, organizations, and activists eager to support the learning and growth of urban youth in Los Angeles, California. Tashanda's continuous and relentless drive for ways to provide sustainable and regenerative skills for communities that are often left behind – uninformed about local mandates, regulations, and accessibility – has fueled her passion for teaching environmental issues and sustainable solutions.
The practice of gardening is a story of human ingenuity and connection to the land. The cultural techniques passed down from generation to generation can be witnessed in seed swaps, seed saving, and the sharing of triumphant successes and dismal failures associated with growing food or flowers. In these courses, you will not only learn the long history of gardening but you will get inspired through intentional work that dives into identifying your comfort level and exploring your personal gardening identity.
---
Win This Amazing Garden Basket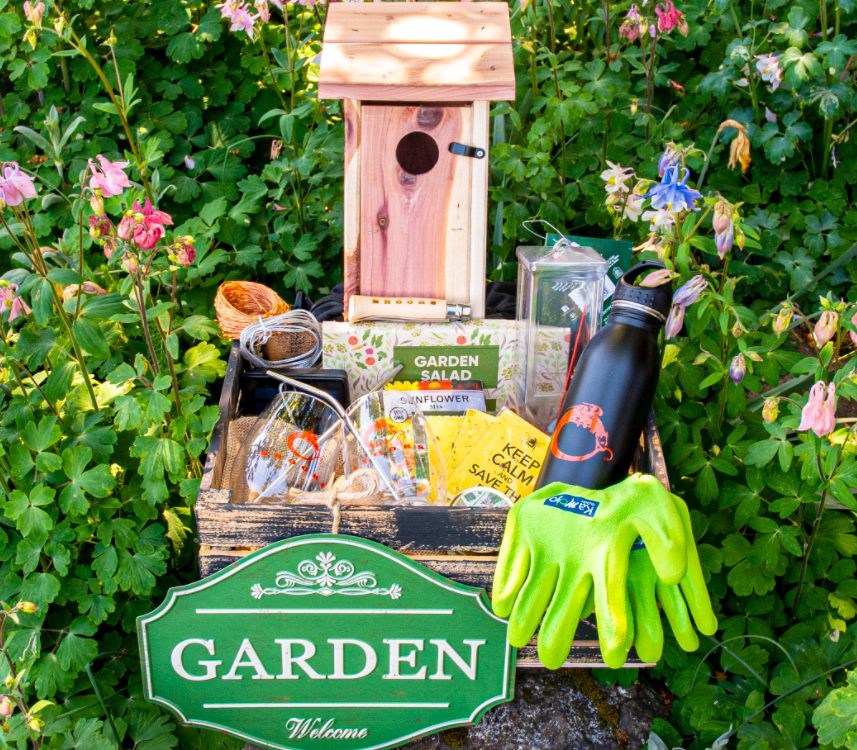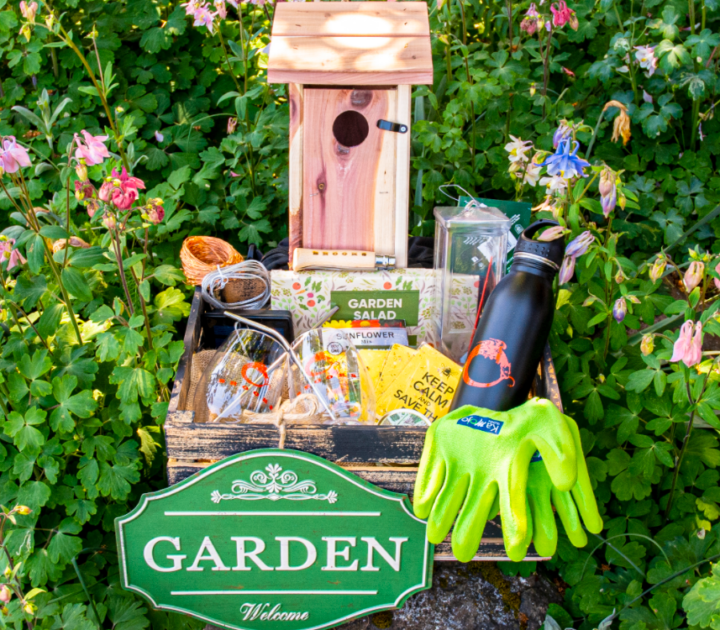 Between now and the end of June, refer a friend to our Wine Club OR sign up for our wine club and have a chance to wine this amazing garden basket put together by Heather, our Director of Wine Club Happiness, who also loves to garden! It even includes a Brooks logo Opinel garden knife. Whether referring or joining, just send Heather an email at [email protected] and she will take great care of you!
---
What is Heather Doing When She is Not Wine Clubbing, or Gardening?
At Brooks, we have the cutest chickens. If you haven't met them, check out our Instagram account @brookswinery and get to know them. For example, meet the chicken on Heather's head here. Our love for chickens inspires us also to follow @drinkingwithchickens on Instagram. They have declared today National Drinking With Chickens Day and added a disco theme. Our Director of Marketing, Jillian, and Heather couldn't wait to participate. Friday, Heather grabbed her bubbles, put sweet FroYo on her head, and hung out in the chicken coop with her dazzling, sparkly disco outfit. And it doesn't end here for Heather, the Mother of Chickens….she has nine baby silkies arriving this week. More on that soon!
---
Enjoy your Sunday and National Drinking With Chickens Day!
Here if you need me: [email protected] or 831-238-4828.
Cheers-
Janie