Dear Friends,
It is hard to believe we are already on the last day of February. March and spring are around the corner! We are very happy to see cases continuing to decline in Oregon and that counties are moving to fewer restrictions for all. After three long months of being open outdoors only, we were able to reopen indoors on Friday. We continue to adapt as needed.
None of what we are accomplishing would be possible without you, our wonderful supportive community. I highlighted the importance of our community in Circles of Our Community close to a year ago. Whether you are buying wine on line, visiting us in person or are a Member of our Wine Club, you are making a difference! I am excited to share results and ways to continue to be a part of our community in this email today.
Happy Sunday!
SO MUCH CHEESE AND RIESLING
Thank you to everyone who rallied this past week for our Yamhill County Action Partnership Melt Down! This week, we sold 199 grilled cheese sandwiches and hopefully, many of you made them at home. Total donations ($2 per sandwich and $5 per bottle of 2017 Muska Riesling) will exceed $800 for our local community! Thank you!
---
LAST CALL FOR MARCH BEYOND BROOKS!
We had another amazing Beyond Brooks yesterday! To date, we have had over 600 members of our beloved community attend these Virtual Events! And now, the March event, with Nossa Familia Coffee, is right around the corner. Why the high school pictures of Jimi and I? It just so happens that Augusto Carneiro, Founder and Chief Friendship Officer at Nossa Familia (who by the way is the first Oregon coffee roaster to be a Certified B Corporation), is a current parent of Beaverton High School where Jimi and I attended. Thus, we have decided to make our high school a beneficiary of additional proceeds for the March Beyond Brooks.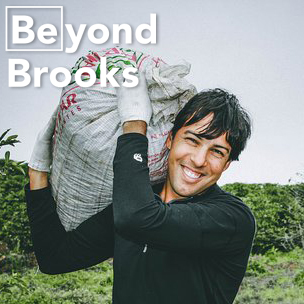 We look forward to spending time with Augusto. It is a great way to spend a Saturday afternoon and I hope you will join us!
LAST CHANCE FOR MARCH BEYOND BROOKS
---
AMERICAN WINE STORY REUNION
Have you watched the movie American Wine Story? It is currently on Amazon Prime. About half of the documentary is focused on the Brooks story. There are stories, too, from 10 other wineries. The film was made in 2012 or so and debuted in 2014. We thought it was time to get some of the wineries back together and have a reunion! So please watch the film and then join me, my nephew Pascal, Alan and Serena from Cartograph Wines, Drew Bledsoe from Doubleback and Bledsoe Family Wines, and Todd Bostock from Dos Cabezas Winery in AZ for a great event in April. The package includes wine from each winery and the webinar. Cheers!
---
WHAT IS HAPPENING IN THE VINEYARD?
The growing season at Brooks has officially begun. The cycle starts every year with pruning the vines. Pruning is one of the most critical actions taken in the vineyard that requires an understanding of every vine in the vineyard. It is a balance of art and science and requires important decision making. Enjoy this short video to learn more.
Thank you to all who reached out directly to me or Heather and joined the Wine Club last week! We are excited to get the shipments out the door and have our first cheese webinar with you at the end of March!
Have a great first week of March! Spring is coming! Enjoy it!
Please be in touch- [email protected] or 831-238-4828.
Cheers,
Janie