Dear Friends,
I hope this finds you safe, healthy and hopeful! It is hard to believe it is the middle of July already. The concept of time is very odd during this pandemic.
Pascal Update
Paris has begun to reopen. Pascal, the winery owner and my nephew, has returned to work in the wine bar. It, like most of Paris is limited to outdoor seating. The guidelines there do not seem too different than many of our states. With overall work hours being less, Pascal has found some volunteer work he is very passionate about.
During the 4 years Pascal was at UC Santa Cruz, he was hired to work in the gardens on campus. He learned so much about making garden beds, growing produce, fruit trees, planting from seed, and gardening in greenhouses. He worked for 9 months of the year so he was involved in activities during key times. Pascal is happily volunteering with a non-profit in Paris building rooftop gardens on fire stations and a middle school. He is really enjoying the work and is actively applying for paid positions.
Pascal worked harvest at Brooks in 2018. Last fall, he worked harvest with the same winery his dad did for six years in Beaujolais, Domaine Deschamps. One of my favorite days EVER was going there with him the very first time when Pascal met his namesake. When I spoke to him last week, he is applying to work harvest in Alsace for Domaine Ostertag. It sounds like that may just work out!
Rosé is For Everyday!
We began making rosé in 2011, not because it was a cooler vintage but because of some new fruit we were getting. 2010 was the first year we received the 828 clone from Muska Vineyard. As a finished pinot noir, Winemaker Chris didn't love it on its own. It was a big wine with a lot of tannin which isn't really the Brooks style. So he asked if we could use it for rosé the following year. He then sought out other fruit sources for the rosé, each of which makes a special contribution to the overall wine. We use the same blocks each year to make this bright and delightful wine!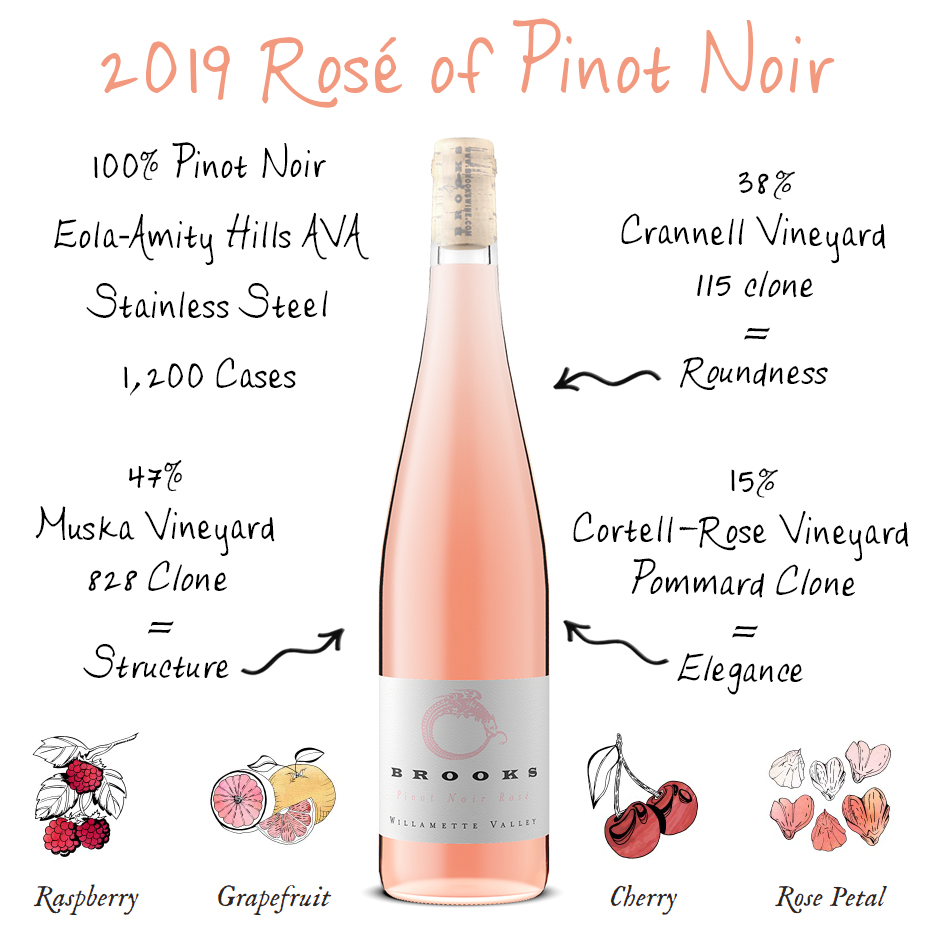 The Muska Vineyard fruit goes straight to press and would be a "white" pinot noir if we bottled it alone. The rest of the fruit soaks on the skins for 8 hours and then goes to press. And don't let the color fool you, this wine has a great mouthfeel with lots of texture. It can stand up to any season and is definitely a rosé you can drink all year! Cheers!
Virtual Tastings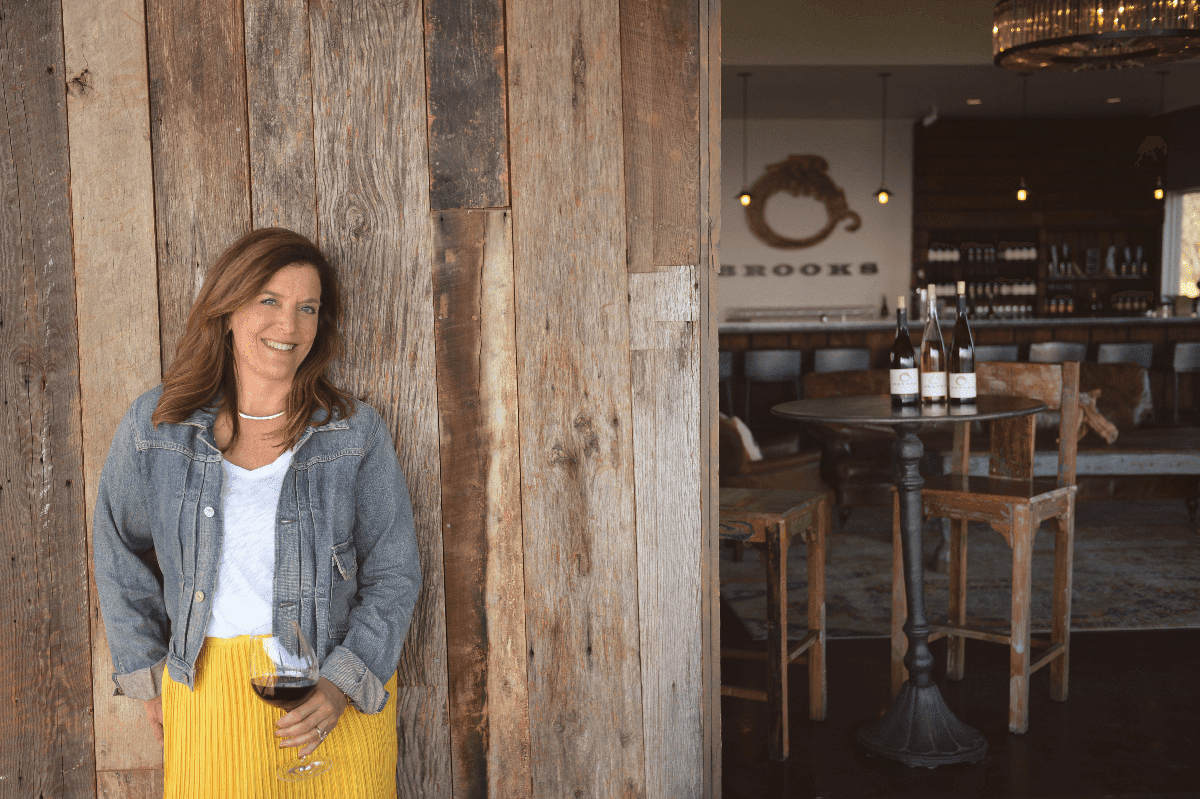 They started at the onset of the pandemic as a way for closed tasting rooms to connect to their guests. With reopening, most wineries have stopped doing Virtual Tastings. That is NOT the case at Brooks. I am doing 2-3 a week and loving them!
They are versatile to groups of any size that like to drink wine-families, friends, colleagues, clients, neighborhood groups….you name it! Missing your annual trip to wine country? Missing a birthday party or celebratory event? A Virtual Tasting is a great way to bring everyone together in the safely of your home.
I will work with you to create a great event and customize it to reach your goals. I cannot wait to bring Brooks to your home. All you need to do is email me [email protected] or click below for ideas and testimonials from previous events!
Be well and be safe friends!
I am always here for you: [email protected] cell: 831-238-4828.
All my best,
Janie