Dear Friends,
I hope this finds you safe, healthy and hopeful! This week you get to hear from the two most influential men at Brooks as well how to take advantage of the best we offer! Enjoy!
Pascal Update (part 2)
Last week, I updated you on Pascal in Paris. This week, let's hear it from his own words……
"While COVID remains an ever-present part of our lives, the weeks that have passed since reopening feel like we've woken from a dream. We can see in more ways than one that the world is not the same, and yet one such difference that makes me happy is seeing nature in the city where the former pace of our lives kept it at arms reach.
For me, the sight of a wildflower or weed growing between the cracks of cement seems like a small success. Against all odds, life manages to 'find a way' and it's these common but overlooked sights that show me our urban lives are not so separate from the natural world. And, as Parisians around me hit the streets with the same fervor as some of the pollinators that share their space, as we look to the future, I've taken to the rooftops in order to see the city from a different point of view.

One of my reasons for moving to Paris, outside of learning more about wine, was to pursue urban agriculture in one of the movement's centers. Though I've been fortunate enough to pursue the former, it's only with confinement that I've been able to join several non-profits in their efforts to redesign our cities as well as our relationships with nature. With a citywide initiative to streamline any projects that will help in hitting their goal of 250 acres of greenspace by the end of 2020, innovators here have been busy putting beehives and vegetable gardens wherever a patch of sun and soil can be found.
For a city that's existed since before the Romans came through, this is nothing new. In fact, people have grown food in cities as long as humanity has had the wheel, and yet, somewhere along the way, somewhat recently, this tradition fell to the wayside. The innovation comes in when tried and true methods used by generations meet modern engineering and needs. In a few months, we've managed to build growing spaces atop schools, former military barracks, fire stations and apartment buildings–all with success and produce for local businesses, restaurants (my own included) and residents of the quarter. While enjoying the feeling of having my hands again in the dirt, I can say too that I've been happy to find that amongst my colleagues, hard work and knowledge speaks its own volumes where my French may otherwise falter.
The benefits of this work hit close to home. Like winemaking, you can hold the product of your labor in your hand, and, also like wine, it's something that you can enjoy and is best shared. My current passion does not strike me as too far from what my father accomplished when he took to biodynamics and for what Brooks continues to do. It's an attempt to rethink our systems, to be a part of something greater than ourselves and to see the value of a little extra work. Once aware of these things, an empty rooftop seems like an opportunity, sweat a companion and a weed growing in the sidewalk appears like a sign of success rather than a nuisance.
From this side of things, I hope that you all are doing well. À votre santé!" – Pascal Brooks
Chris' Interview with Paul Grieco

Paul Grieco is the founder of the Summer of Riesling, a very successful in restaurant riesling by the glass program for the last decade. As a COVID pivot, he started Summer of Riesling Radio. Our Winemaker, Chris Williams, was interviewed this week. I have know Chris for over 15 years, and I learned new things! Enjoy!
Join The Club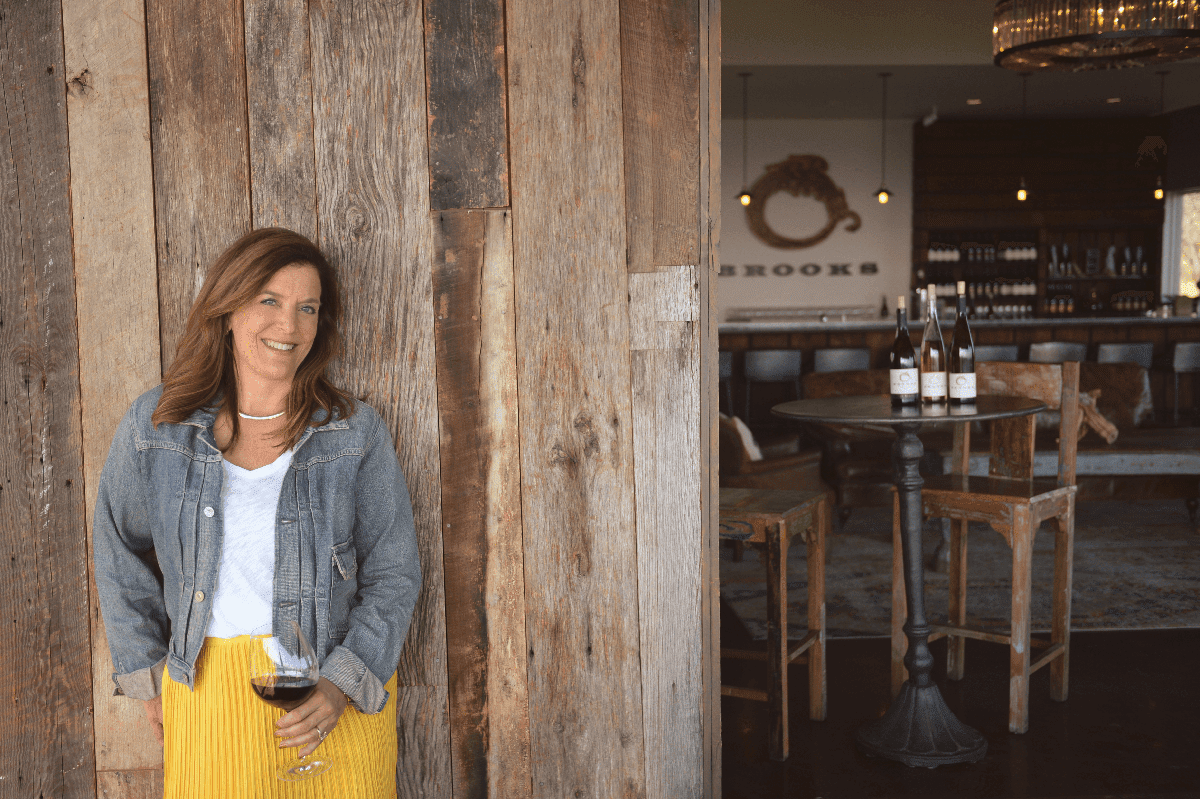 About 5 years ago, I revamped our wine clubs with the intention of offering the best benefits of any club in the country. Based on the happiness of our members and the significant growth these past few years, I would say we have accomplished that.
Throughout this pandemic, the most stable, consistent and predictable source of revenue to ensure I can pay our team, production costs and other expenses has been the wine club. And since it doesn't look like we will be moving out of this situation very soon, the wine club will continue to be our life line. At this point, it represents only 30% of our revenue. Thus, I am inviting you to join our wine club family.
For those of you that can visit often, by far the best benefit is the ability to get a bottle for 50% of the price when you consume it on premise. For those that cannot visit often, I specifically created the 12 bottle club for you–it is completely customizable, complimentary shipping and 25% off retail pricing (that translates to 3 free bottles per shipment!). For all clubs, you receive our small production bottlings. Remember we make over 60 wines!
I am completely empathetic to the range of impact the pandemic is having on each and everyone of us. I also understand many prefer to purchase what they want when they want. The love and support we have from all of you means the world. All I ask is that if you are willing and able to that you will consider joining the club.
Always wonder what the week ahead will bring! I hope it is a great one for you. Be well and stay safe!
I am always here for you: [email protected] cell: 831-238-4828.
All my best,
Janie