Dear Friends,
I hope this finds you all healthy and safe.
I have spent a wonderful three weeks in "my happy place". It has been incredible to think of all I have done and how much time I spent with my team and our guests. I feel truly blessed. Today I will drive the long 10+ hours home. I am excited to get there too and see my family.
I will admit, this trip ends on a difficult note because we were ordered by the Governor on Friday to close the tasting room again for a minimum of 2 weeks. I completely understand the rationale, however I am in a very different position than I was when this happened the first time.
What is not different is that in an instant, more than 40% of my revenue stops…just like that. We have had 12,000 people at Brooks since June which has allowed me to keep my team employed. My team, who has been public facing this entire time and has done an incredible job. What is different this time is there is no PPP in sight and the "holiday" on my mortgage payments ended on November 1st. I really hope this shutdown is only for two weeks.
The support I have from my team is immense. They quickly rallied and we have a good plan for the next two weeks. The support I have from you is so important to me as well. The fact that you read this and share with me your thoughts touches my heart and gives me the courage and strength to know we will get through this together. THANK YOU!
I am heading out now. Enjoy your Sunday!
---
Your Holiday Headquarters
I always love the holiday season and this year I am happy to begin decorating and celebrating early. I hope you are too! Team Brooks is ready to help however we can. Feel free to email [email protected] should you have any questions!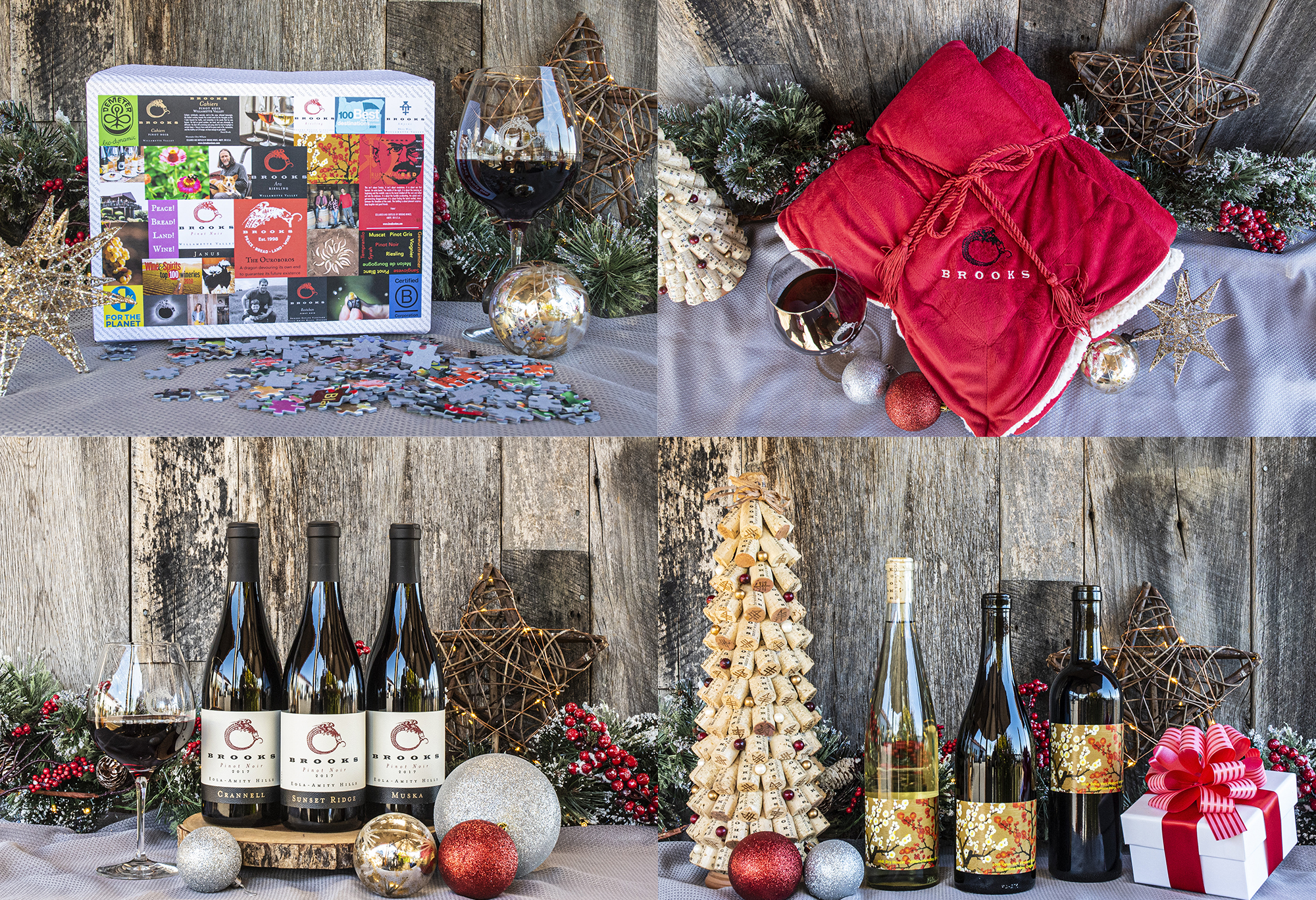 GO TO HOLIDAY HEADQUARTERS!
---
ALMOST SOLD OUT!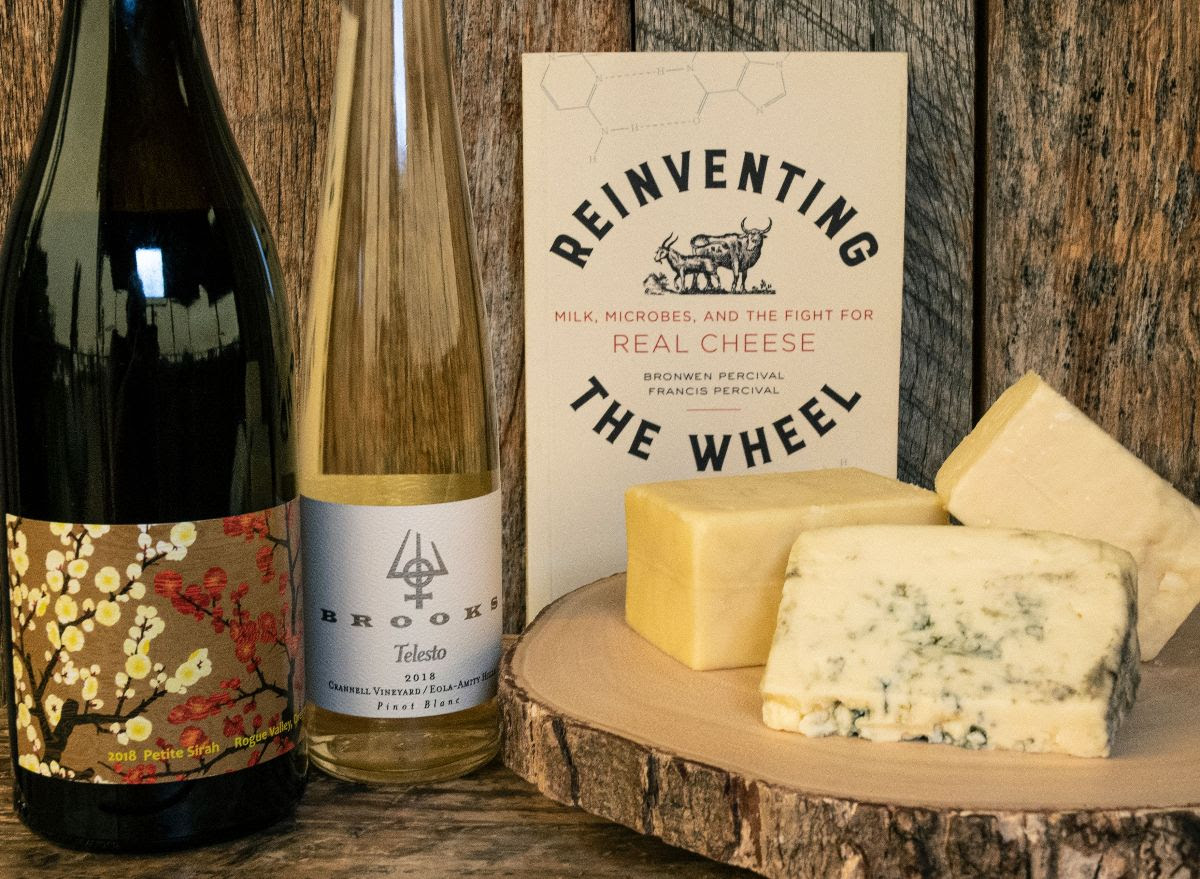 I will be heading to Rogue Creamery today to plan for our December Beyond Brooks! Due to the high demand for their cheese, we have to limit the December Beyond Brooks to 150. There are only about 40 spots left! Join us as we explore Southern Oregon wine country, the international award winning Rogue Creamery cheeses and the authors of Reinventing the Wheel. So many good things in one place for $99!
This bundle includes:
• 1 bottle of 2018 Brooks Telesto Pinot Blanc
• 1 bottle of 2018 Brooks Terue Petite Sirah
• The Reinventing the Wheel book
• A 3 cheese pack from Rogue Creamery: Mount Mazama Cheddar, Crater Lake Blue, and Chocolate Stout Cheddar.
• A Webinar on Saturday, December 12th at 1pm PST/4pm EST with Bronwen and Francis Percival, authors of Reinventing the Wheel, David Gremmels, owner of Rogue Creamery, Janie Heuck, Managing Director of Brooks Wine and Master of Wine, Bree Stock.
GO BEYOND BROOKS FOR DECEMBER
---
Thank you for filling my heart with hope and joy. Your support means so much. Fingers crossed this shutdown is only for two weeks!
I will be in the car all day if you want to call! [email protected] or my cell 831-238-4828.
Best,
Janie