Dear Friends,

Happy Sunday! I hope you are safe, healthy and enjoying the start of Fall. It is my favorite season.
I am happy to announce that our new air purifying system has been installed in the Tasting Room and on the Deck. As we move into a colder season, I am proud to have invested in technology that will keep our team and guests safe!
The messaging above beautifully articulates our pride of being a Certified B Corporation. From today through the end of the year, I will be including a story or example of how people and companies are "voting with their dollars".
Enjoy!
Voting Your Values Everyday
The concept of "voting" is integral to the messaging of the certifying entity for B Corporations.
"Every dollar we spend or invest, every hour we work and every transaction we make with other companies is a vote for the type of business and economy we want to succeed. By buying a company's product, we are endorsing its practices."
Congratulations to all of you here, reading this, as I know how much you care about this concept of voting and ensuring you are supporting the companies whose values you align with. It is something we can control. So for this week, my message is THANK YOU for supporting us! In the coming weeks, I will be highlighting other examples of "voting".
Beyond Brooks Has Officially Launched!
Yesterday was the first Beyond Brooks event. I am happy to report that it was a success and people really enjoyed it!
"What a brilliant experience. Such a fun way to experience my favorite wines and learn about new yummy things (olive oil) along the way."
Mike Ganino, Public Speaking Coach
I have to tell you how humbled I am for all of the purchases that have been made of this program, a program that never would have existed in Pre-Covid times; a program that had no history, a complete unknown as to how it would go.
Thank you to all who trusted me by purchasing the first event, let alone all nine events! And for all that attended yesterday, I was overwhelmed with how many purchases of future events were made as soon as we finished! We are so excited to continue to work with our partners to craft an entertaining, informative and unique experience. Up next…..
Beyond Brooks-November with Floréal Cider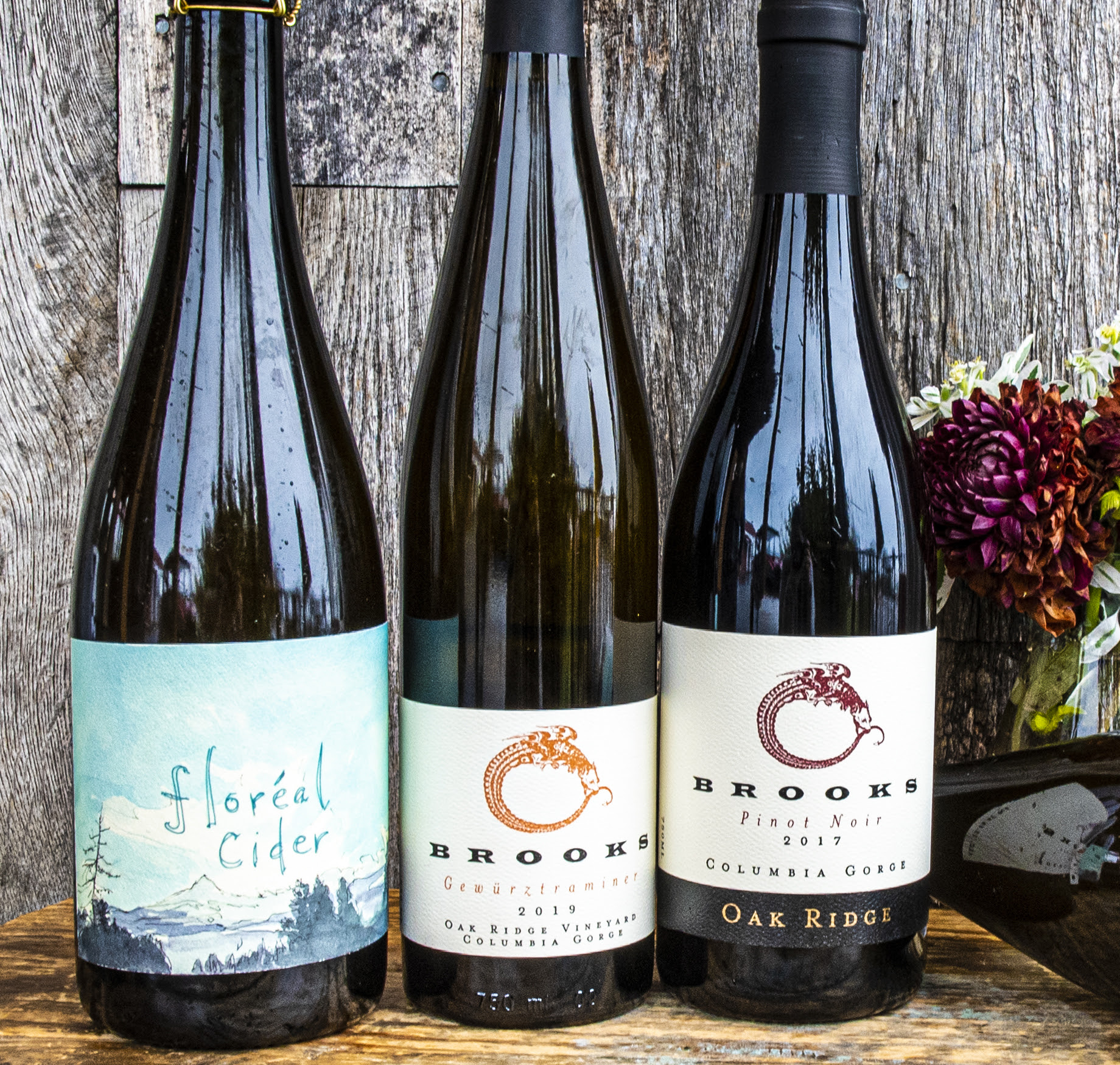 Nate Ready of Floréal Cider has brought decades of experience in the wine industry to his cider making. Nate grew up in California and spent time there as a sommelier at top restaurants before moving to Oregon and working with cult winemaker Maggie Harrison at Antica Terra.
Nate now resides in Hood River and leads Hiyu Wine Farm, a vineyard and working organic farm filled with exotic cutlivars of fruits, vegetables and animals. The Columbia River Gorge has long been the fruit salad of Oregon's farming valleys. Vineyards like Oak Ridge and Hiyu are planted alongside orchards of apples, peaches, cherries and pears. This mixed farming often sees winemakers, such as Nate Ready, inspired to cross ferment, exploring fermentations from both orchard and vineyard. This is the inspiration for Floréal Cider.
This package includes:
• 1 Bottle of 2019 Brooks Oak Ridge Gewurztraminer (dry)
• 1 Bottle of 2017 Brooks Oak Ridge Pinot Noir
• 1 Bottle of Floréal Cider (750ml)
• Webinar on November 14th at 1pm PST/4pm EST with Nate Ready, proprietor of Floréal Cider, Janie Heuck, Managing Director of Brooks and Master of Wine, Bree Stock.
The Value Of Partnerships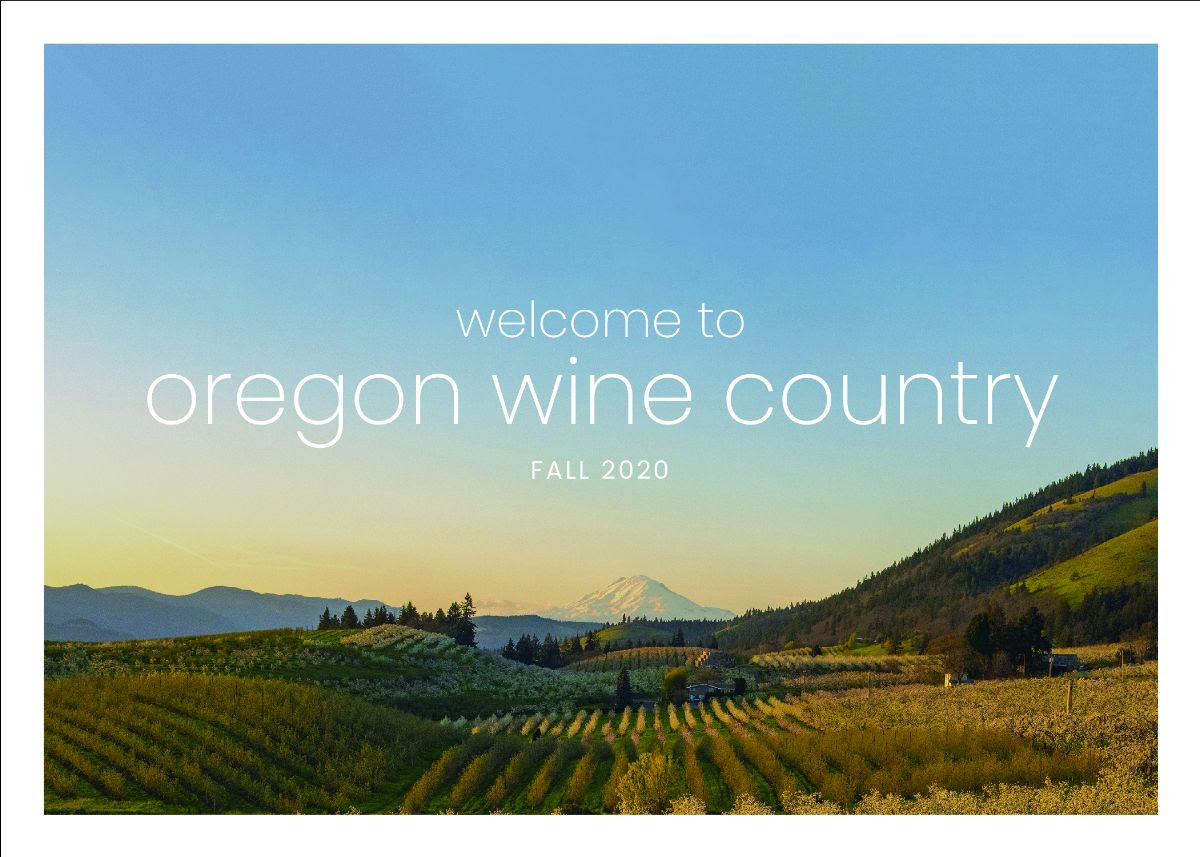 About a month ago, our New York distributor introduced me to the team at Vin Social. Vin Social is modern wine education for the culturally curious. They offer virtual wine tastings for individuals and companies and have a seasonal "tasting box" that includes a virtual event with each producer. Right now their fall box is all about Oregon and they are including the Brooks 2018 Runaway Red Pinot Noir. I am super excited to be their guest for tasting on Friday, October 16th.
I participated in their Oregon event this past Friday with winemaker Andre Mack of Maison Noir. It was a blast!
You may ask why I would be encouraging you to purchase from another company? Simple, they are good people doing good work. Their work supports Brooks and our New York distributor. In addition to including a Brooks wine in their fall Oregon Box, they have invited me to be a guest speaker with our wines for so many of their Virtual Tastings with businesses. Plus, 10% of the proceeds from their Oregon Box will go to the Wildfire Relief Fund. Check out their site and I hope to see you Friday!
I wish you a wonderful week ahead.
I would love to hear from you: [email protected] Cell is 831-238-4828.
All my best,
Janie