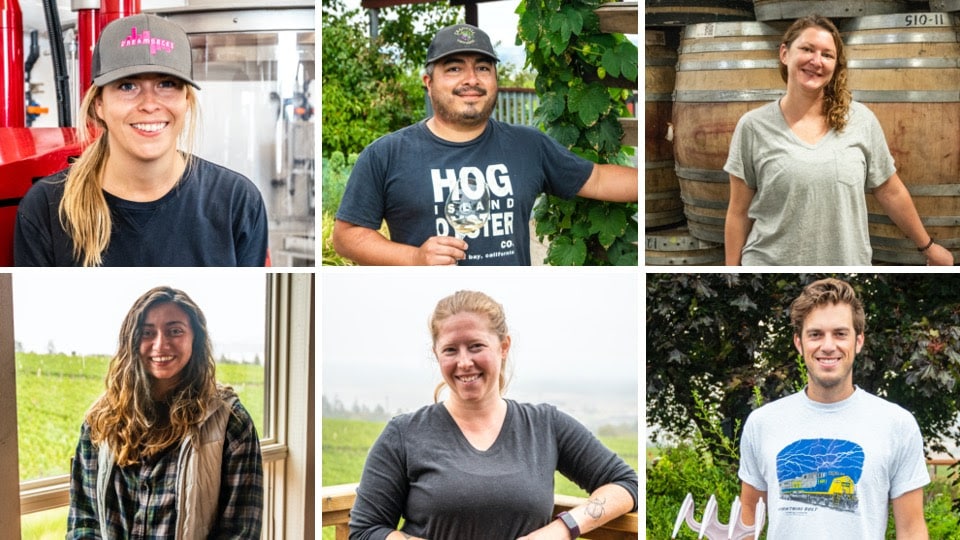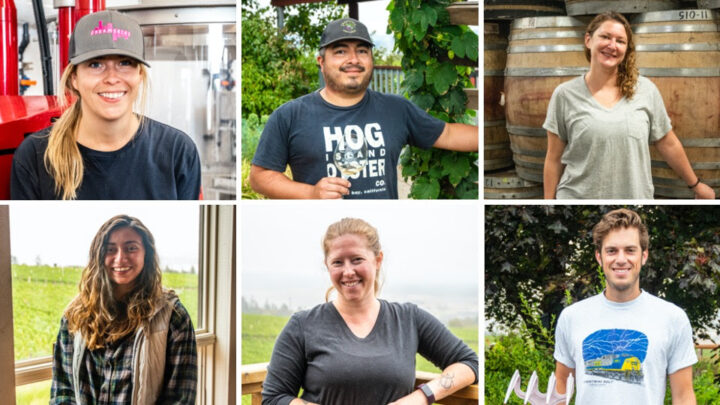 Dear Friends,
The rain has begun in Amity which is greatly welcomed since all the fruit in the door and after the dry winter, spring and summer seasons we had. This is a time of year where the production team looks towards rest and the hospitality team is gearing up for a busy holiday season until the end of 2021.
Re-entry from vacation has been just fine. We had a fabulous Beyond Brooks with Joy of Cooking yesterday! What a rich and interesting history! I am still dreaming about the pairings we all made!
I am looking forward to sharing some new and exciting things with you below and we will be focusing on Pinot Noir in the next few weeks.
Happy Sunday!
---
It is Pinot Noir Season
With cooler temperatures ahead, many of us are inclined to enjoy a glass of red wine in the evening–hopefully a Brooks Pinot Noir. About two-thirds of our production at Brooks is Pinot Noir. That is pretty typical of a Willamette Valley winery. Early in Jimi's winemaking days, he imprinted on Chris and our brand, the beauty and value of blending. It starts with sourcing many different blocks from many different vineyards. In 2021, for example, we have 56 lots from 14 vineyards. Why? Because there are many elements that affect a wine. Have you head the phrase "Wine is made in the vineyard"? Just like a painter with many colors on their palate–the masterpiece comes from the combination or blend. At Brooks, we blend our wines when they are finished fermenting, rested and ready to be bottled.
The key vineyard factors that have a significant influence on a Pinot Noir wine include:
Clone of Pinot Noir
Soil type
Elevation
Vine age
Aspect-east facing with morning sun, west facing with afternoon sun
Farming method
Over the next few weeks, I will dive into more detail about how these affect resulting wines.
---
The Incredible 2018 Vintage & New Releases of Pinot Noir
I am super excited to begin releasing our 2018 Pinot Noirs! The wines were aged in barrel for 18 months and have been in bottle for an additional 18 months. They are delicious!
Welcome to the website the following 2018s: Old Vine Pommard, Rastaban, Crannell, Temperance Hill, Cahiers, Toluca Lane, Johan, Sunny Mountain!
Less than 450 cases of each of these wines were made!
The scoop on the 2018 Vintage: A wet and cool April delayed bud break, but by bloom, we were quickly caught up to average tracking for the season. Summer was steadily warm but without heat spikes or temperature extremes experienced in 2016 and 2017. By mid-September, the vines became weary from much sun and not much water and began to shut down causing ripening to stall. A brief rain event and cool down gave the vines the respite and jumpstart they needed. We picked Pinot in a concentrated two-week window running until October 10. The resulting wines from the season are vibrant, fresh, and full of concentrated flavor.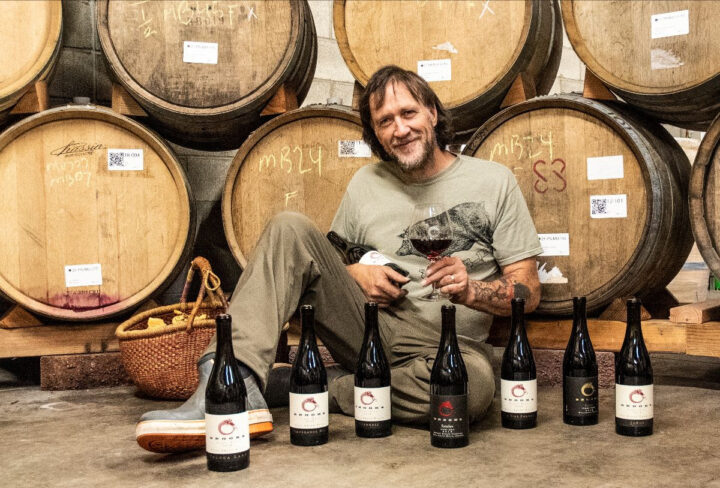 Check out the 2018 Pinot Noirs
Please note, at this time, these wines are available ONLINE only. You can arrange to pick up in the tasting room if preferred. Our team will reach out to arrange to pick up.
---
It's Tea Time
I had the very fortunate experience to meet Steve Smith, Founder of Steven Smith Teamaker based in Portland. What I will forever remember was his passion for sourcing and blending and that the world of tea was an endless pursuit of learning and loving….just like wine! And sadly, similar to Brooks, Steve, the founder, is no longer with us. Happily though, like Brooks, his legacy continues!
We are proud to launch our Beyond Brooks for November with Smith Tea!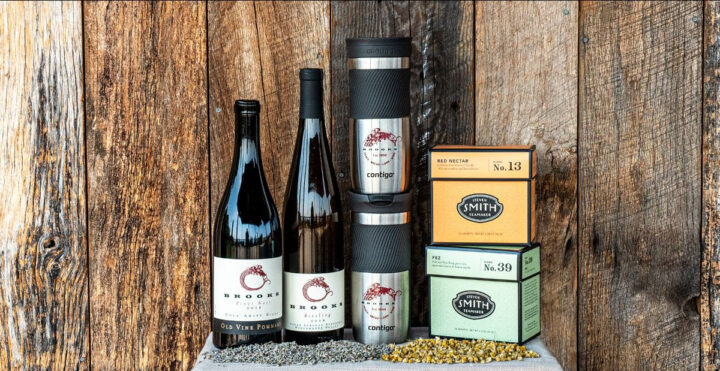 Please note, instead of the silver travel tumbler, we have ordered very cool red MiiR insulated tumblers with the Brooks and Smith Tea logos on them. Because of this, we are limited to just 100 spots and we have already sold 60. So don't delay!
This bundle includes:
1 bottle of 2018 Brooks Vitae Springs Riesling (NEW)
1 bottle of 2018 Brooks Old Vine Pommard Pinot Noir (NEW)
1 box of Red Nectar Smith Tea (African rooibos and honeybush)
1 box of Fez Smith Tea (Mao Feng green tea with spearmint and lemon myrtle)
2 MiiR insulated coffee/tea tumblers with logos
Webinar with Sara Kaufman, Steve Smith Tea Buyer, Donovan Eilert, Steve Smith Formulation Manager, Janie Heuck, Managing Director of Brooks, and Master of Wine, Bree Stock on Saturday, November 13th at 1 pm PST/4 pm EST
All of this for just $99 plus shipping. We can't wait for you to join us!
Beyond Brooks with Smith Tea
---
In many of my winery visits in Paso Robles and seeing friends at the Top 100 Wine & Spirits tasting, I was humbled by how many people told me they read this email every week. Thank you! It means the world to have the love and support.
Always here, janie@brookswine.com and 831-238-4828.
Cheers,
Janie