Dear Friends,

To start, our winery and our team are safe. We hope that you all are too. We are so grateful to our fire fighters and first responders. Our hearts are with all affected by these fires up and down the west coast.
My last email to you last week about the anniversary of Jimi's passing seems so long ago. It has been a very difficult week in our lovely State of Oregon. On Monday night, Winemaker Chris was doing his Summer of Riesling class on the lower patio. You could see the winds picking up and he mentioned we were going to be under a high wind advisory that night. The next thing we knew, there were fires across Oregon.
Honestly, it feels like a nightmare. This is day 6 of fires. Over 1,000,000 acres have been burned in Oregon alone. Thousands have been evacuated. People have died. People have lost their homes. So much wildlife is affected. The air quality had been hazardous in all the cities surrounding us for days. It is not safe to be outside.
And for the wine industry? Some growers and winemakers have experience with vineyards and fire issues from working with fruit from Southern Oregon and the Columbia Gorge. Sadly, fires during this time of year are not new to those growing regions. But for the Willamette Valley proper, we have never seen anything like this. The industry has moved quickly working with experts in California and Australia to gather as much information as possible. There are documented protocols to follow to help with winemaking to mitigate the impact of the fires on the wine. One of the biggest problems is the combination of how close we are to harvest and that there are very few labs in the country that can test for smoke impact. Those labs have a 40+ day backlog and are inundated with testing requests from the vineyards in California who have been battling fires for weeks. Harvest has started so we as an industry have to act based on the best information we can get knowing there is a lot we do not know. On an uplifting note, watching my colleagues, our industry as a whole, being faced with difficult decisions and the circumstances and responding with grit, determination and passion to do their very best is motivating. We have tremendous strength in the Willamette Valley. It has never been an easy place to grow grapes and make wine and the industry is standing tough!
For Brooks, we are a week away from any fruit being ready. We have been on the phone this week with our growers and winery friends. The safety of our team and guests is the priority thus we have been closed most of the week and will continue to be until the air quality conditions are safe. The team is eager to help anyway they can from home.
Personally, I feel like I have been through the wash cycle of life for the second time this year. The first time was COVID-19 and now these awful fires. I have cried a lot this week. But with a good night's sleep and some long workouts, I have pulled myself up by my bootstraps and am ready to make the hard decisions I am faced with in the best interest of preserving our legacy, the reputation of our brand for excellence, our longstanding relationships with our growers and taking care of our amazing team! Writing this and knowing it is read by so many gives me strength. Thank you to all who have reached out this week to check in on us as well as the tremendous support through buying wine and Beyond Brooks!
A quick update on Beyond Brooks today and otherwise some links to distract you! Enjoy!
We Are Going Beyond Brooks!
Beyond Brooks has now been announced to the public. We are so happy with the response to date. Our apologies, there was an issue with the link for those that wanted the complete bundle. Thank you for letting us know! We have fixed that below and there are still spots to be in the first 100 and get the Coravin and Brooks tasting book! We are proud to offer you something unique, authentic, educational and inspirational.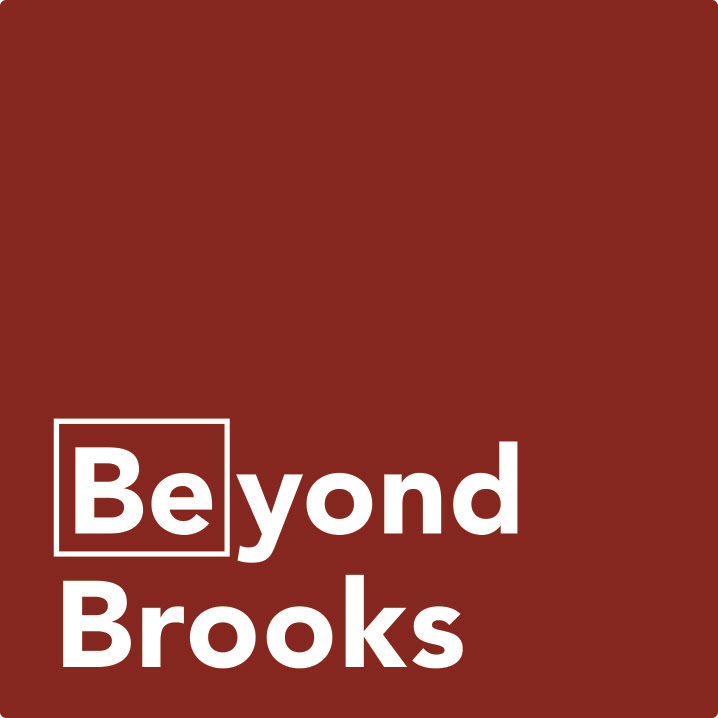 Beyond Brooks is a wine and webinar collaboration with nine like minded artisan producers. In each bundle, you'll receive a special selection of goods from our Beyond Brooks partner and, of course, two bottles of Brooks wine chosen by Bree Stock, Master of Wine, to be the perfect pairing for the featured products. Shipping is included! Five percent of the proceeds will be donated to Wine Unify, a nonprofit committed to expanding diversity in the wine industry.
Plus, when you purchase a Beyond Brooks bundle, you'll be invited to join our monthly virtual get together where you can meet the founders/CEOs of our partner companies and hear their stories of their path to success. Master of Wine, Bree Stock, will guide you through the experience and I will be there to share my insights. Here is the line up:
Beyond Brooks-October with Durant Farms
On October 10th at 1pm PST, the inaugural event of Beyond Brooks will take place. Our featured partner is Durant Farms, a wine and olive oil producer in the Willamette Valley. Join us to learn about the journey of Paul Durant and taste through 2 bottles of Brooks wine and 3 Durant Olive Oils. More details in the link below.
Let's Get Distracted
We have a lot to share and hope you enjoy. One thing that we are never short on at Brooks is content!
In case you missed it, Chris' class on the Summer of Riesling was fantastic. The recording is below. If you enjoy, I encourage you to sign up for more classes at Terroir in NYC.
Jancis Robinson is one of the most acclaimed wine writers in the world. Every year she has a wine writing competition. This year the guidelines were to write about one producer and their efforts towards sustainability. Pascal entered her competition and I am proud to share he was published last week!
A good friend of mine from my Arizona State days is Kara Goldin. Kara is the CEO/Founder of Hint Water. She has a podcast called Unstoppable where she interviews entrepreneurs across the globe to share their story. She interviewed me a few weeks ago.
In closing today, I ask that you all send your best thoughts and wishes to all under fire on the west coast whether it be lives, homes, livelihoods, crops or wildlife. To many of you who are local and living the impact of this directly, please stay safe and let us know what we can do.
2020 continues to bring us challenges and my hope is that we all take care of ourselves. We all know we cannot take care of others if we don't worry about our own self care. At the beginning of COVID-19, I was eating and drinking my way through the weeks. Once I realized it was going to be a marathon, not a sprint, I changed my daily priorities. I have a pretty intense workout routine I follow. It helps me sleep and feel better mentally and physically. It is keeping me afloat. So whatever you need to feel your best, please prioritize it. Surround yourself with the friends and family that nourish your soul. We are all in this together and we need each other.
I look forward to hearing from you. [email protected] Cell is 831-238-4828.
Pushing ahead,
Janie