Dear Friends,
I hope this finds you all well, safe and happy.
With all the challenges in 2020, I want to focus on celebrating today.
So let's start with celebrating the rain we had in Oregon last week. It is helpful to the firefighters. Our hearts continue to go out to everyone affected by the fires and to the hardworking firefighters trying to get the wildfires contained in Oregon and across the west coast.
Let's celebrate the forecast this coming week for the grapevines in the Willamette Valley. Sunshine and high 70s. The vines and the team are ready for some vitamin D and sunshine.
Winemaker Chris happily celebrated his son getting married yesterday! And of course the reception was at Brooks.
And now let's celebrate some great accomplishments for Brooks. Enjoy!
And The Winner Is……
We got some amazing news this week. Pascal WON Jancis Robinson's International Writing Competition! So proud. Here is what she wrote in the Financial Times this weekend:
"We recruited two specialist external judges to help and, once the votes were counted, we had two winning entries. Both were North American. The owner of Brooks winery in Oregon is 24-year-old Pascal Brooks. He inherited it from his charismatic father Jimi Brooks, who suffered a fatal heart attack in 2004 at the age of 38. The younger Brooks, who has been based in Paris for the past two years, is following in his father's footsteps by "doing vintage" in Europe. He is not yet involved in the day-to-day running of his own winery. But to judge from his description of it, he understands exactly what sustainability, in its widest sense, entails and he could easily land a job as a writer should he ever fall out of love with wine."
And as Pascal humbly acknowledges in his video, our efforts to all our sustainability initiatives takes the entire team. So proud of all.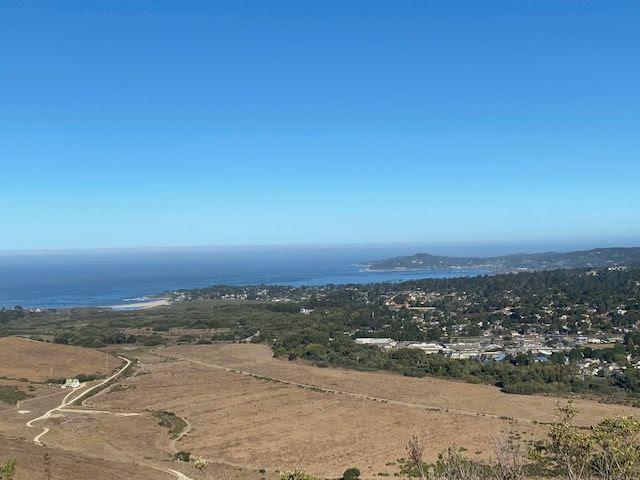 On a personal note, I am celebrating my son Ryan who finished his first week of trade school at Universal Technical Institute studying automotive technology in Long Beach. I am so proud of him. Little does he know that I have already moved my office out of the kitchen and taken over his bedroom. LOL.
Today, I am celebrating my 53rd birthday. I am grateful for every moment of everyday in this life. I already hiked this morning (photo above) and will get to enjoy a dinner out with my husband and daughter tonight.
And in closing, I celebrate you–our friends, our Brooks family that support us in doing what we love. None of it would be possible without you So raise a glass tonight and celebrate!
Here for you: [email protected] Cell is 831-238-4828.
All my best,
Janie